Why are IKO roof shingles the best option for your next project?
Building or renovating your dream house can be a very time-consuming project. You'll have to make important choices about expensive building materials that will have to last for decades to come. So let us help you… No better choice for your roof than IKO bitumen roof shingles. It is the best option that you can get! Let's take a look at the advantages the IKO range offers.
High quality bitumen roof shingles
Wide range of looks
Expertise on many levels
High quality bitumen roof shingles
Roof shingles are made from a glass fibre inlay, which is a waterproof material. European quality norms stipulate the use of this fibre for its high tear resistance and nail tear resistance capabilities. During production, this glass fibre is saturated with bitumen. This process offers a very stable material for roof covering. To finish the shingle of, it is sprinkled with coloured granules. 
This high quality roofing material only offers advantages. Roof shingles are a light weight roofing material and it does not need a heavy expensive roof structure or roof deck. A shingle roof is a closed roof structure, so vermin or insects are kept out. And in comparison with other roofing materials like clay tiles or concrete tiles, shingles absorb noise caused by hail, rain or other exterior noise.
Advantages of IKO Roof shingles vs. roof tiles
Roof shingles are a very versatile building material. Except for roofs, they can also be used to cover vertical walls or facades. Self-adhesive shingles such as Cambridge Xtreme 9,5°, ArmourShield PLUS and DiamantShield are perfect for such vertical applications. But also uncommon roof shapes can be covered with shingles: tower, round dome, low slope, and steep slope … The architectural freedom is unlimited.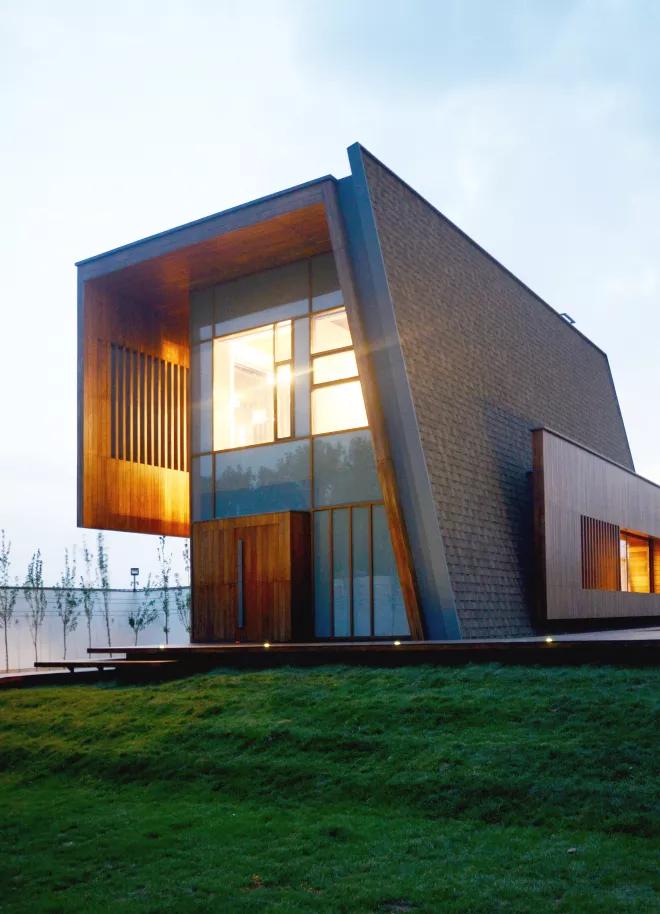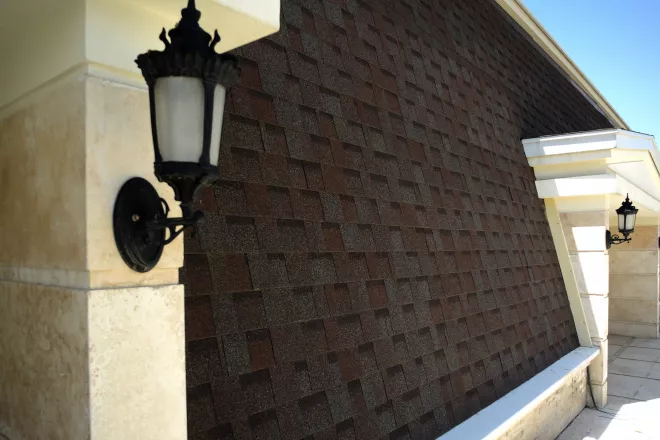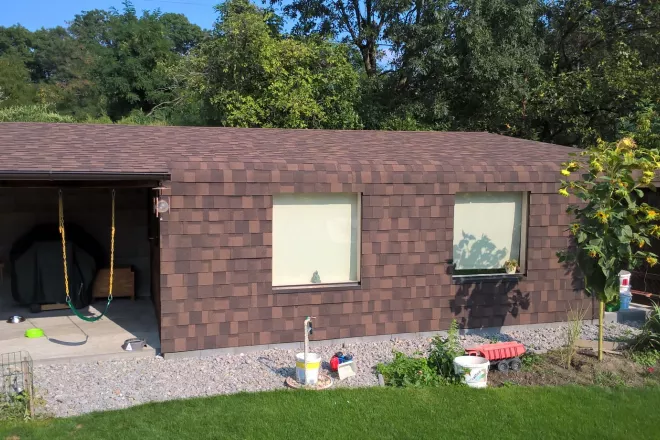 Another example of the versatility is the way it matches different types of buildings. Roof shingles can be used for both residential housing (bungalow, ranch, mansion, gable front, villas, tiny house, castle, chateau, dome,…) and leisure housing (chalet, garden sheds, cabin, tree house, play house, vacation cottage,…).
Do you already know what kind of shingle you would like on your roof? Use our detailed roof calculator to see what quantities you'll need for both shingles and accessories.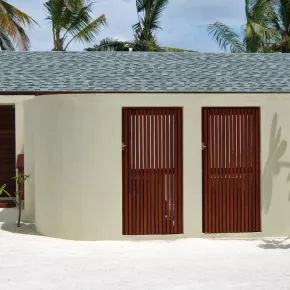 Cambridge on a beach house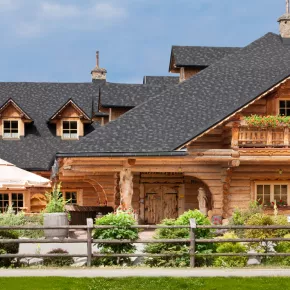 Cambridge on a chalet style hotel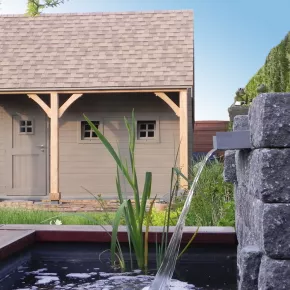 Cambridge on a garden house
Cambridge on a conical tower
As mentioned above, IKO roof shingles can be used on all kind of shapes and on different types of housing. Because of the wide range of 12 different types of shingles and 20 different colors, you will always be able to find a shingle that matches your style. A simple rectangular shingle in a classical black or a more architectural shingle in a natural brown, the possibilities are countless. 
To complete that new roof, we also offer all necessary accessories: underlayments, ventilation, mastics, nails,… We've got you covered.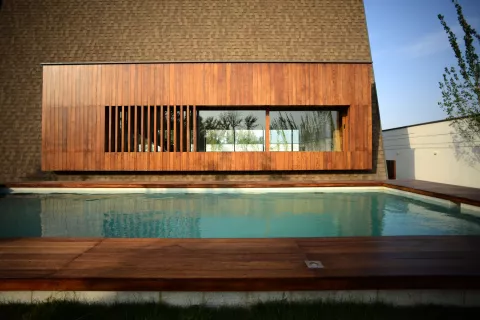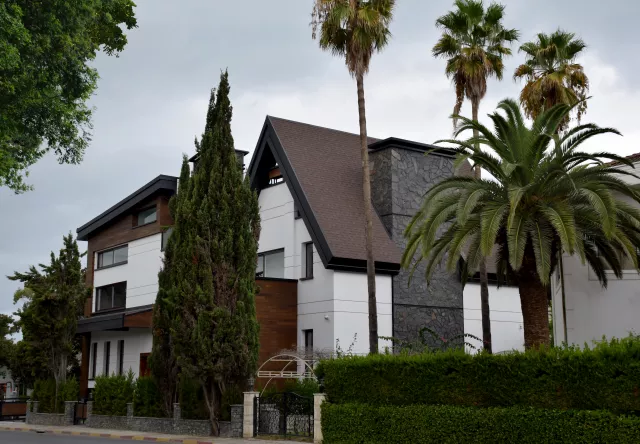 Not really sure which colour to choose? Doubting between 2 or 3 colours? Fill in our sample request form and we'll send you the requested samples. That way you can see for yourself the nice natural colours and the high quality we have to offer. 
IKO is the only European manufacturer that can rely on know-how and technological advances specifically developed within the other IKO group shingles plants in Canada and in the USA, the home countries of shingles. With almost 50 years of production experience on the European market, we know our product through and through.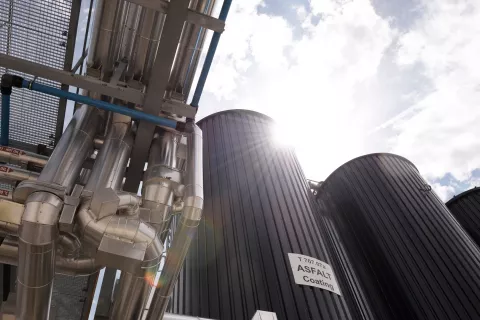 Take a look at our YouTube channel to get clear application instructions of all our shingles and accessories. Next to installation videos, you'll find hail tests, storm test and many more proving the high quality IKO shingles have to offer.
Be sure to take a look at our other blogs. Many topics will help you during the lifespan of your shingle roof. Tips about the preparation of your roof, easy maintenance tips during winter and spring time, installing solar panels or a skylight on your roof…
Many topics with one goal, helping our (future) customers creating the roof and home of their dreams!