ArmourShield PLUS - ArmourShield PLUS - Black (01)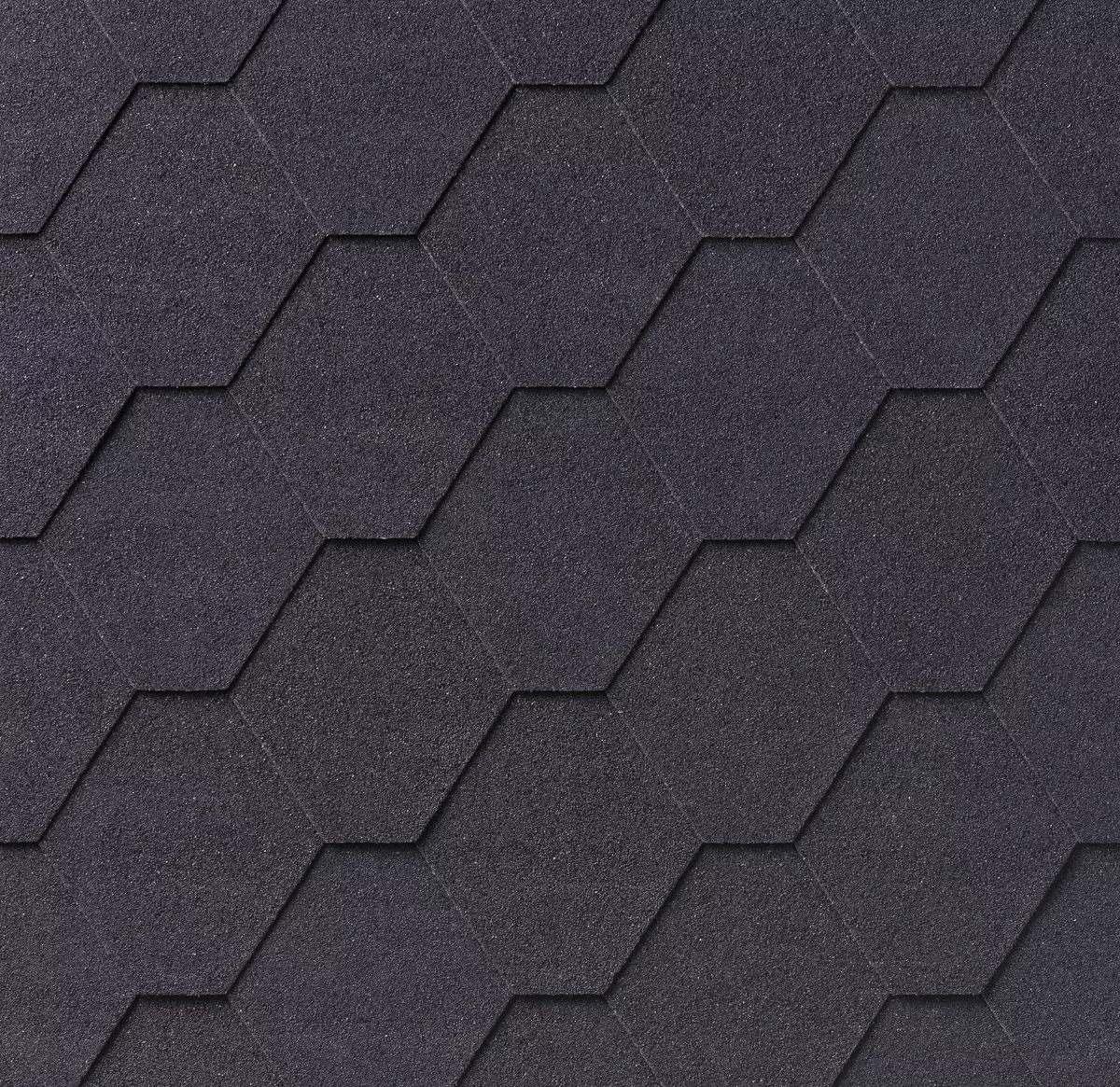 One of IKO's most popular roof shingles is the hexagonal shaped ArmourShield PLUS. Thanks to its self-adhesive characteristic it can be used all over the world, from the cold snowy winters in Russia to the hot sticky summers in Egypt.
Product data
| | |
| --- | --- |
| Roof Shingle width (according to norm EN544) | 1000 mm (± 3) |
| Roof Shingle height (according to norm EN544) | 318 mm (± 3) |
| Weight | ± 8,0 kg/m² |
| Coverage/bundle | 2 m² |
| Roof shingles/bundle | 15 |
| Bundles/Pallet | 60 |
| Granule adhesion (EN 12039) | max. 1,2 g |
| Tensile strength (width)* (EN 12311-1) | 850 N/50 mm |
| Tensile strength (height)* (EN 12311-1) | 500 N/50 mm |
| Elongation width+height* (EN 12311-1) | 3% |
| Nail shank tear resistance (EN 12310-1) | 160 N |
| External fire performance | BroofT1 |
| Reaction to fire | class E |
| Declaration of Performance (DoP) | www.ikodop.eu |
| Platinum warranty | 10 years |
| Total warranty - warranty system | 20 years |
 * Registered average values
Resistance to storm and strong winds (up to 220km/h!)
ArmourShield PLUS is a popular roof shingle in stormy areas like coastal areas or mountain ranges, thanks to its exceptional resistance to strong winds. Armourshield PLUS roof tile shingles are extensively tested in a wind tunnel and the results were impressive. All IKO shingles can easily resist winds, but ArmourShield PLUS roof shingles also can resist to strong winds up to 220km/h. Seems like the best roof shingle to install in stormy areas.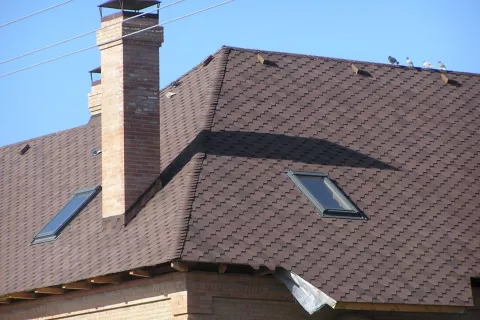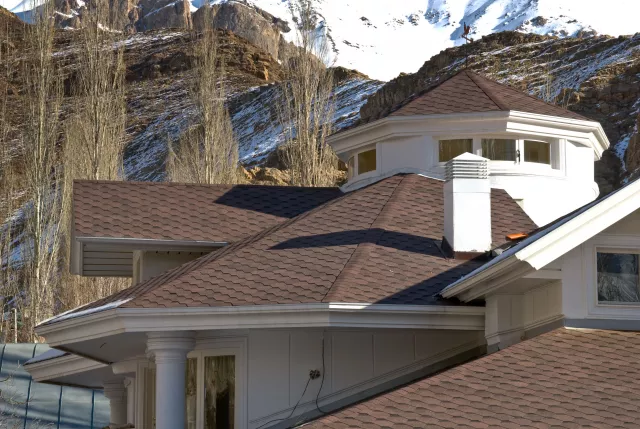 Calculate how many shingles and accessories you need for your next project!
Roof shingle with unique look and feel
ArmourShield PLUS is a roof shingle with not only nice technical details. The esthetics of the asphalt shingle makes it a great choice too. This roof shingle is available in 7 carefully composed shingle colours. On each ArmourShield PLUS colour (except black) you can also find the unique shadowband, which definitely gives an extra dimension to your safe shingles roof.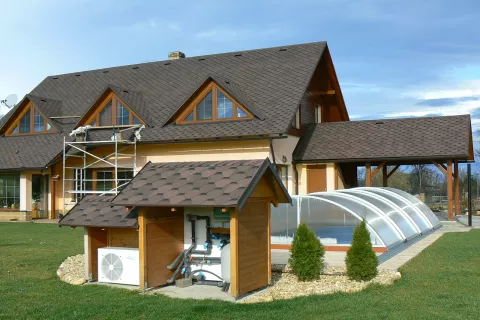 Shingles installation on concrete roof
In certain countries (Italy, Spain, Cuba, Romania,..) shingles are also being installed on concrete roof decks. ArmourShield PLUS is an ideal asphalt roof shingle for this application. For a correct roof application, certain guidelines should be followed. It is important that the roof deck is cleaned and dust free. The use of a bitumen primer is recommended. This primer needs to dry before you can proceed with the following step. You cannot install the ArmourShield PLUS roof shingles directly on the concrete deck. An APP based underlay (like Armourgum IKOnic) should first be torched onto the roof. Then you should nail (and not(!) torch) the roof shingles on the "melted" APP membrane. Thanks to the self-adhesive back of the Armourshield PLUS, these roof shingle tiles will perfectly attach to the membrane and you'll have a roof that will withstand each weather condition!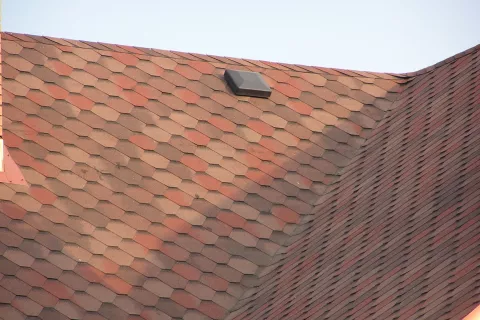 The resistance to strong winds, the self-adhesive back and the unique look and feel make ArmourShield PLUS an excellent roof shingle which can be used all over the world!
Your advantage with this exceptional ArmourShield PLUS roof shingle:
Self-adhesive shingle
Durable APP modified bitumen 
Can be used on steep slope roofs
Excellent protection against wind-driven rain and ice dams
Exceptional resistance to strong winds
More economical on low slopes (down to 15°)
Find out even more advantages on shingles.
Application instructions: 
Easy application (for professional roofers):
Base is a wooden or concrete underdeck construction with a waterproof IKO underlayment.
Apply roof shingles with IKO nails.
You would need +/- 35 pc/m². Valley, hips and ridges are easy to install without purchasing a huge range of extra accessories.
Use Superglass 3TAB shingles to cover hips and ridges.
Foresee solid insulation and also good ventilation for an optimal and long-lasting roof - improving heating and cooling costs.
Eaves, rakes, walls, chimneys, roof windows, etc. require metal flashings.