Spring has dominated the past few weeks and summer is in sight; colors everywhere, days are almost at their longest.. For the past few months, your shingles roof has weathered cold temperatures, thick snow, freezing winds, and lots of melting. The winter season is very tough for every roof, so spring is a perfect time to check for any problems that may have developed over the last few months.
Follow our spring / summer roofing checklist to ensure that your roof is in perfect condition.
Many roofing problems can be detected from the outside. Do you detect one or more of the following problems? Be sure to take care of these issues as soon as possible!
Loose or exposed nails
>>> cover these exposed nails with IKO Shingle Stick, then sprinkle some granules on top.
Shingles that are cracked, curled or buckled up
>>> check if the ventilation is working properly and change the affected shingles. If there are too much damaged shingles, you have to start thinking about a new roof. Ventilation is essential for the longevity of your roof.
Loose or missing shingles
>>> repair and install the missing roof shingles. Check out IKO's roof shingles range.
Loose roof shingles at hips or ridge lines
>>> repair and install the missing shingles at the hips and ridges.
Check out how to cover your roof with hips and ridges.
Algae stains or moss
>>> apply a high quality anti-moss liquid on your shingle roof.
Shingles with missing granules
>>> use IKO Shingle Stick and some granules on the affected parts or replace with full shingles.
Sagging or bulging
>>> call a professional roofer or carpenter to brace the affected part. Probably you will have to renovate the deck and/or roof.
Cracked or missing caulk on flashing
>>> re-caulk all problematic spots with IKO Shingle Stick.
Flashing that is damaged or missing
>>> install a new metal flashing. Don't forget your counter flashing.
Rusted metal flashing
>>> treat the affected spot and paint or replace the metal flashing completely.
Dry rot
>>> start to think about a complete renovation. Call a professional roofer for inspection of your roof and a quotation.
IKO recommends in this case the perfect solution for your renovation project: Cambridge Xtreme 9,5°.  
Broken seals
>>> re-caulk broken spots with IKO Shingle Stick
Cracks in the chimney
>>> check the flashing around the chimney, re-caulk them if necessary with IKO Shingle Stick.
Damaged gutters or downspouts
>>> repair or change the damaged parts with new gutters and/or downspouts.
Rotted or damaged fascia board
>>> try to repair the wooden fascia or change them for new ones.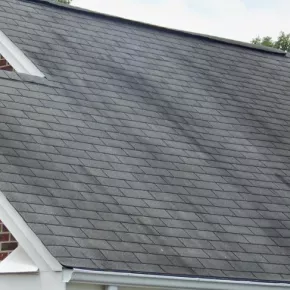 Algae stains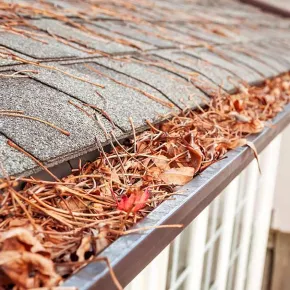 A blocked gutter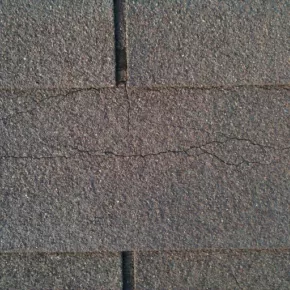 Cracked roof shingles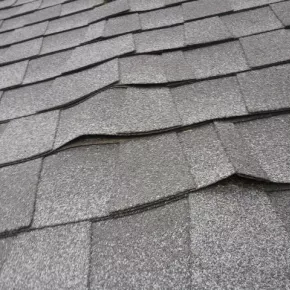 Buckled roof shingles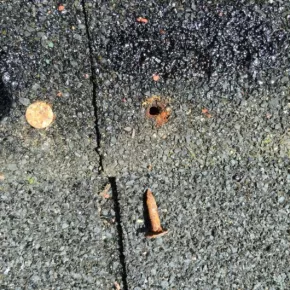 Loose roof shingles nails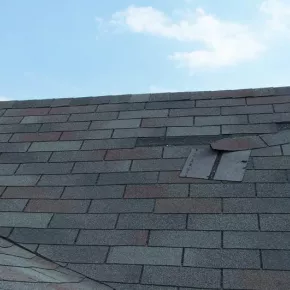 Loose roof shingles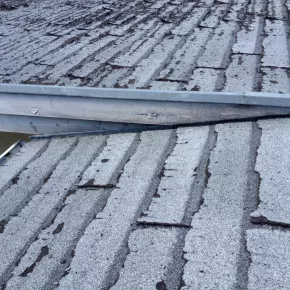 Roof shingles missing granules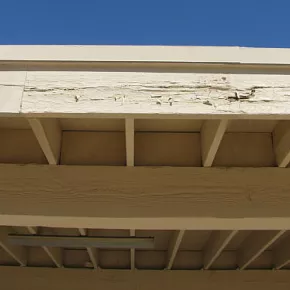 Rotted/damaged fascia board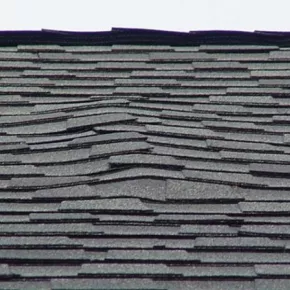 Sagging roof shingles
Interior roof check/Attic space check
But not only at the exterior of your roof you can detect problems. When inspecting your roof, also head to the attic to look for any of the following problems:
Leaks around the chimney, vents, etc.
>>> check out the problematic spots and try to seal them with IKO Shingle Stick.
Sagging between rafters
>>> a professional roofer or carpenter can try to brace it from the inside but this is not always a possibility.
Cracks on roof sheathing
>>> this can be temporarily fixed from the attic space but a complete renovation must be done before the winter.
Snow loads can cause bigger damage/
Proper ventilation
>>> check if the intake and exhaust openings are not plugged or too small. The air under the deck must circulate freely.
Signs of moisture
>>> somewhere there is improper ventilation, check the full ventilation system.
Visible light from the outside
>>> control and repair the metal flashings around the chimney.
Signs of damage from pests
>>> repair damaged parts if possible and protect the roof attic from the pests.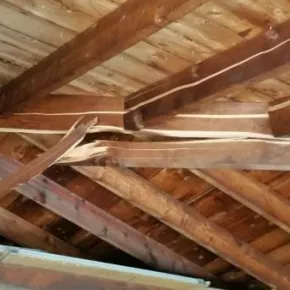 Cracks on roof sheating or rafters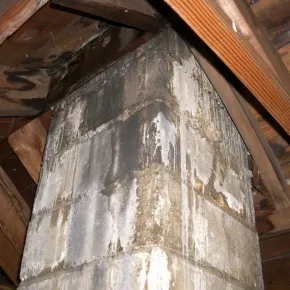 Leaks around the chimney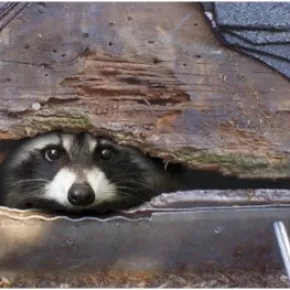 Signs of damage from pests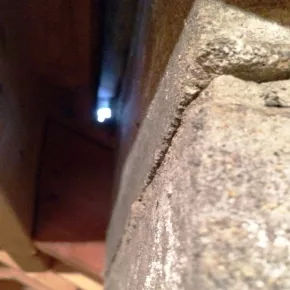 Visible light from the outside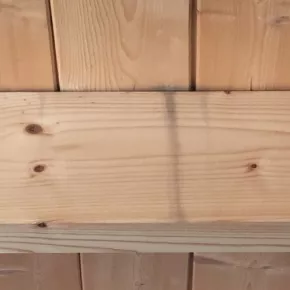 Waterstains and signs of moisture
Even problems that seem minor, such as small cracks or cracked roof shingles need to be addressed right away. Fixing problems and keeping up with the standard roof maintenance is the best way to ensure the longevity of your shingles roof.
If you are unable to safely access your roof or if you are uncertain about your ability to detect problems, we advise you to contact a professional roofing company.
Good luck and a happy spring and summer season!
Interested in the product mentioned in this blogpost?