Superglass Hex - Superglass Hex - Black (01)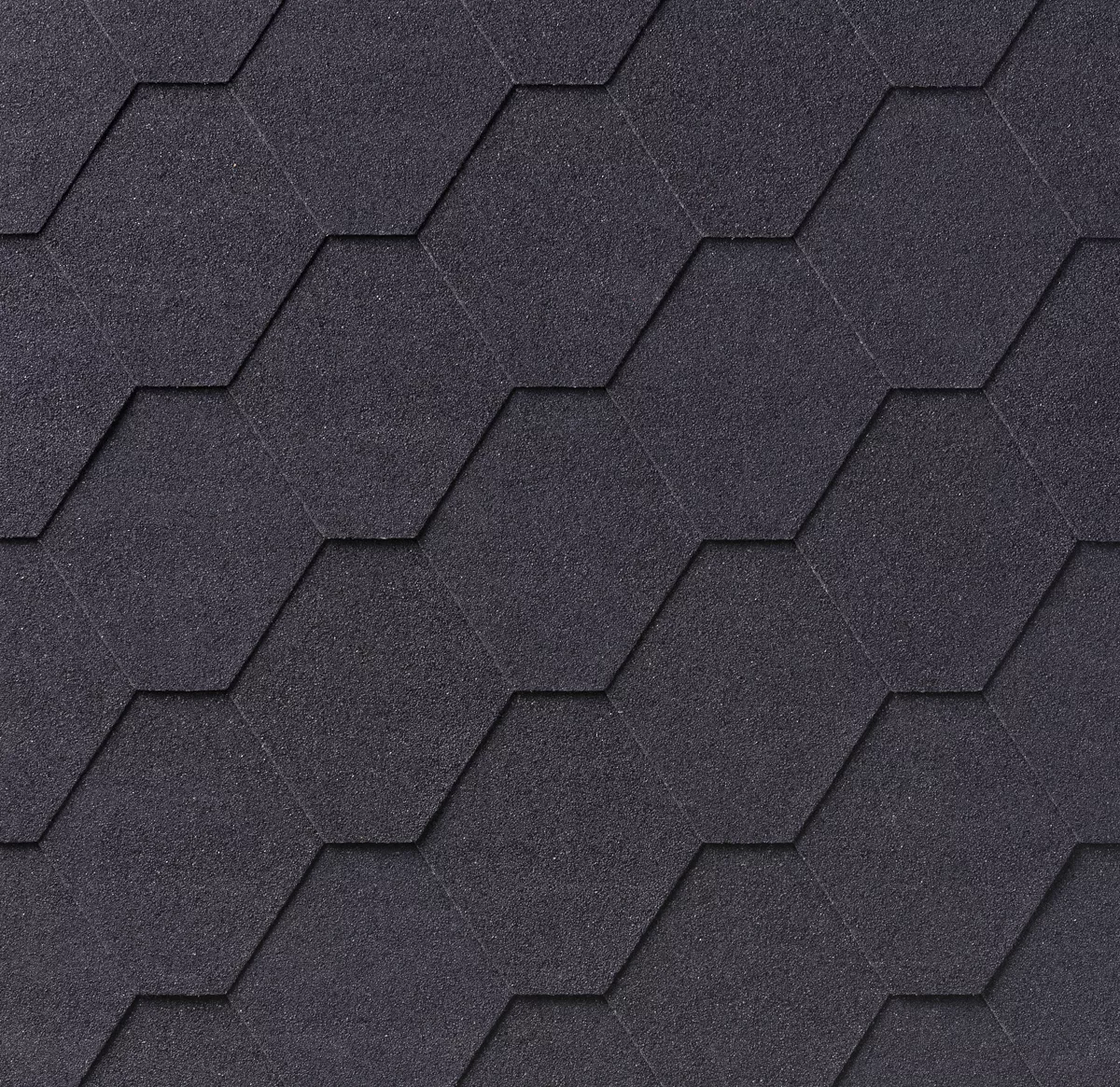 Superglass Hex is a self-adhesive hexagonal shaped roof shingle, offered at a competitive price but still guaranteeing you a nice, qualitative roof. Superglass Hex is part of our Superglass range (Superglass 3TAB & Superglass Biber), which is a diverse range offering rectangular and rounded shingles in the same high quality as the Superglass Hex. 
Product data
| | |
| --- | --- |
| Roof Shingle width (according to norm EN544) | 1000 mm (± 3) |
| Roof Shingle height (according to norm EN544) | 318 mm (± 3) |
| Weight | ± 7,8 kg/m² |
| Coverage/bundle | 3 m² |
| Roof Shingles/bundle | 22 |
| Bundles/Pallet | 45 |
| Granule adhesion (EN 12039) | max. 1,2 g |
| Tensile strength (width)* (EN 12311-1) | 900 N/50 mm |
| Tensile strength (height)* (EN 12311-1) | 600 N/50 mm |
| Elongation width+height* (EN 12311-1) | 3,5% |
| Nail shank tear resistance* (EN 12310-1) | 140 N |
| External fire performance | BroofT1 |
| Reaction to fire | class E |
| Declaration of Performance (DoP) | www.ikodop.eu |
| Platinum warranty | 5 years |
| Total warranty - warranty system | 15 years |
 * Registered average values
Excellent choice for value conscious homeowners
Don't let the economical sharp price fool you; IKO Superglass Hex is a secure roofing material for your building project. You can use it to cover your valuable home, but also smaller projects like that new garden house, a renovation of your garden shed and many others. Just like all IKO Shingles, this hexagonal Superglass Hex roof shingle is conform the ETA (European Technical Assessment), which proofs the high quality of this roof shingle. The Superglass range is not only accessible in matters of value, but also when it comes to application. It is the ideal "first contact" shingle, making it a great option for both experienced roofers and skillful DIY enthusiasts.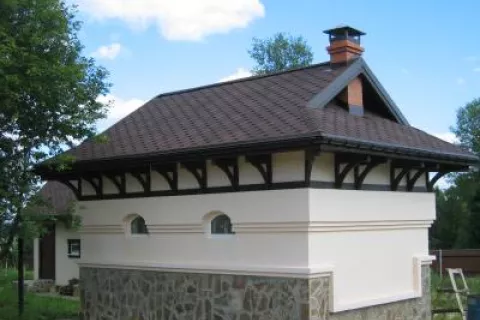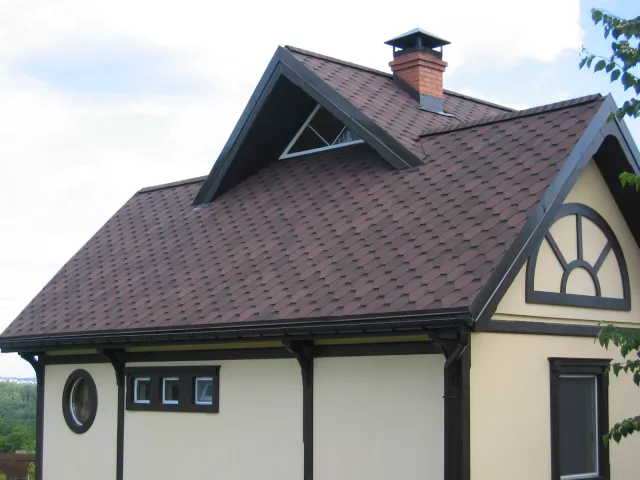 Calculate how many shingles and accessories you need for your next project!
IKO Superglass Hex suits every roof
The hexagonal shape of the Superglass Hex roof suits every roof, big or small. Thanks to its self-adhesive characteristic, you can use it on slopes starting from 15° until 90°. This means you can even use it on vertical walls. This will give your new garden house, renovated shed, cosy gazebo or convenient pool house the unique look it deserves.  The Superglass Hex is available in black, green, brown and red.  To ensure you that you can create the unique look and feel you want, these last 3 colours are available with and without the shadowband.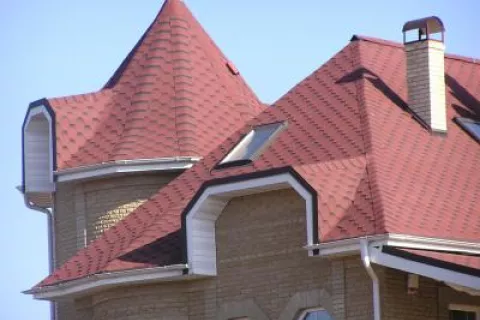 Not a fan of hexagonal roof shingles? We also offer a rectangular and a rounded alternative, without the self-adhesive character: Superglass 3TAB and Superglass Biber. 
Your advantage with this exceptional IKO Superglass Hex roof shingle:
Self-adhesive shingle with good value for money
Can be used on steep slope roofs
Excellent protection against wind-driven rain and ice dams
More economical on low slopes (down to 15°)
Find out even more advantages on shingles.
Easy application (for professional roofers):
Base is a wooden or concrete underdeck construction with a waterproof IKO underlayment.
Apply roof shingles with IKO nails.
You would need +/- 35 pc/m². Valley, hips and ridges are easy to install without purchasing a huge range of extra accessories.
Use Superglass 3TAB shingles to cover hips and ridges.
Foresee solid insulation and also good ventilation for an optimal and long-lasting roof - improving heating and cooling costs.
Eaves, rakes, walls, chimneys, roof windows, etc. require metal flashings.