Superglass - Superglass - Black (01)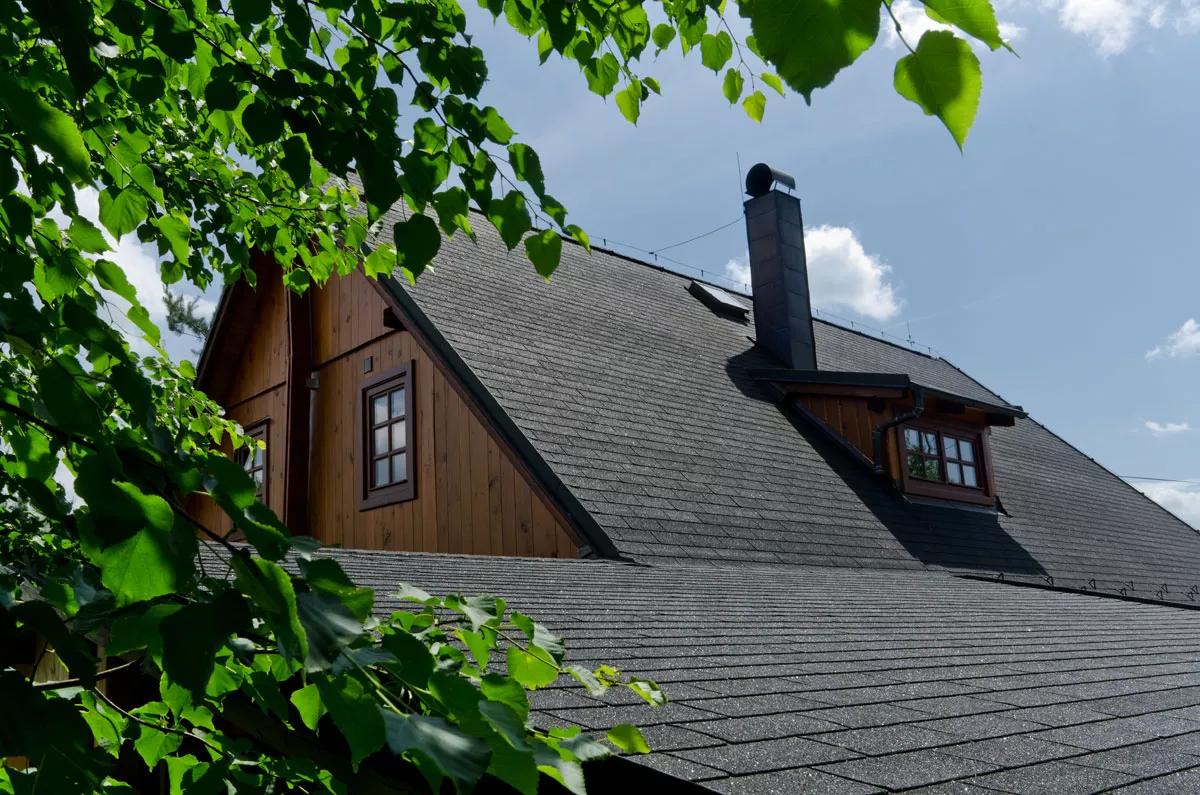 IKO's Superglass roof shingle is the ideal "first contact" shingle. It is an economical asphalt shingle, yet it still offers a high quality standard and is available in a wide range of shingles.
Product data
| | |
| --- | --- |
| Roof Shingle width (according to norm EN544) | 1000 mm (± 3) |
| Roof Shingle height (according to norm EN544) | 336 mm (± 3) |
| Weight | ± 9,6 kg/m² |
| Coverage/bundle | 3 m² |
| Roof Shingles/bundle | 21 |
| Bundles/pallet | 51 |
| Granule adhesion (EN 12039) | max. 1,2 g |
| Tensile strength (width)* (EN 12311-1) | 900 N/50 mm |
| Tensile strength (height)* (EN 12311-1) | 600 N/50 mm |
| Elongation width+height* (EN 12311-1) | 3,5% |
| Nail shank tear resistance (EN 12310-1) | 140 N |
| External fire performance | BroofT1 |
| Reaction to fire | class E |
| Declaration of Performance (DoP) | www.ikodop.eu |
| Platinum warranty | 5 years |
| Total warranty - warranty system | 15 years |
 * Registrated average values
Attractive for value conscious homeowners
Even though Superglass is available at an economical sharp price, it is a good, safe choice for your building project: your home, garden house, garden shed,.. Like all IKO Shingles, the rectangular Superglass is conform the ETA (European Technical Assessment), which proofs the high quality of this asphalt roof shingle. The usage of Superglass roof shingles is not limited to the coverage of your roof, but has a lot of other purposes.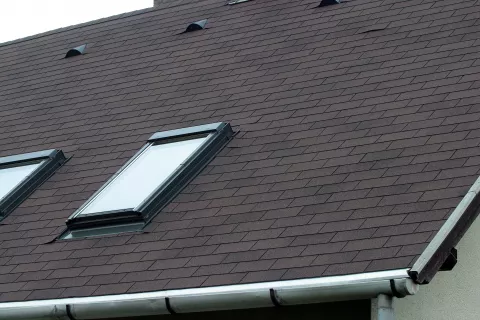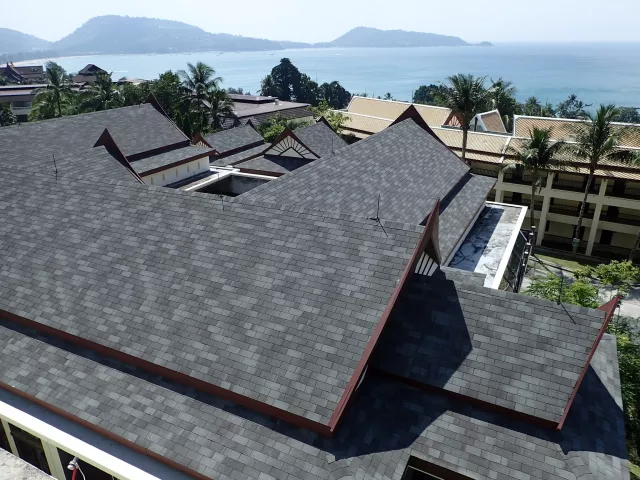 Calculate how many shingles and accessories you need for your next project!
The Superglass shingle can also be used as a starterstrip. You just cut off the tabs of the shingle and you can start your roofing project without extra accessories. Another use of the Superglass roof shingle is using the tabs to cover your hips or ridges. It is clearly shown in this short film. Thanks to the wide range of colours, Superglass can be used as hips and ridges for every type of IKO shingles, even our top of the range Cambridge (Xtreme and Xpress) shingles. Basically you can use the Superglass roof shingle for every visible part of your roof.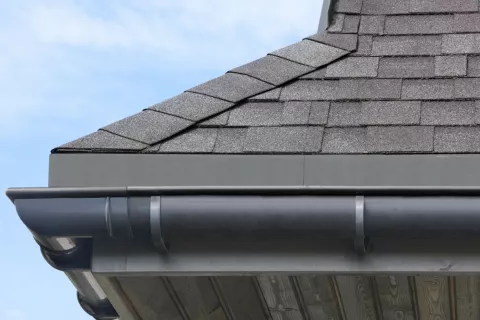 Simple but nice look for your roof
Although the rectangular shape of the Superglass asphalt shingle is the simplest shape a shingles roof can offer, it can give your building project a nice architectural touch. The Superglass range has the most colour options from all IKO roof shingles: from regular black or amazon green to the more sophisticated colours from the Cambridge range. These carefully blended natural colours look great on any type of roof, from your beautiful house to your cosy gazebo.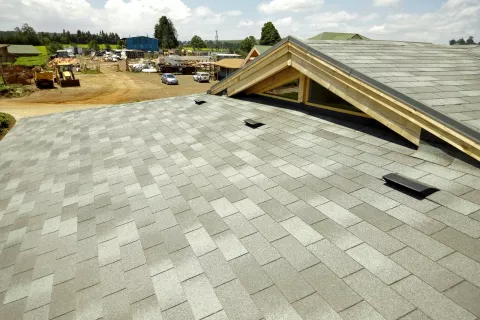 Superglass is one of the oldest shingle brands and shapes produced by IKO. Because of these years and years of experience you can be sure that, even though it is a sharply priced roof shingle, it is a fine choice for your roof!
Your advantage with this Superglass roof shingle:
Top quality fibreglass high grade bitumen 3TAB shingles
The most time-tested and widely used shingles
Exceptional value for money
Highly resistant to colour fading
Find out even more advantages on shingles.
Easy application (for professional roofers):
Base is a wooden or concrete underdeck construction with a waterproof IKO underlayment.
Apply roof shingles with IKO nails.
You would need +/- 35 pc/m². Valley, hips and ridges are easy to install without purchasing a huge range of extra accessories.
Foresee solid insulation and also good ventilation for an optimal and long-lasting roof - improving heating and cooling costs.
Eaves, rakes, walls, chimneys, roof windows, etc. require metal flashings.