Superglass Biber - Superglass Biber - Black (01)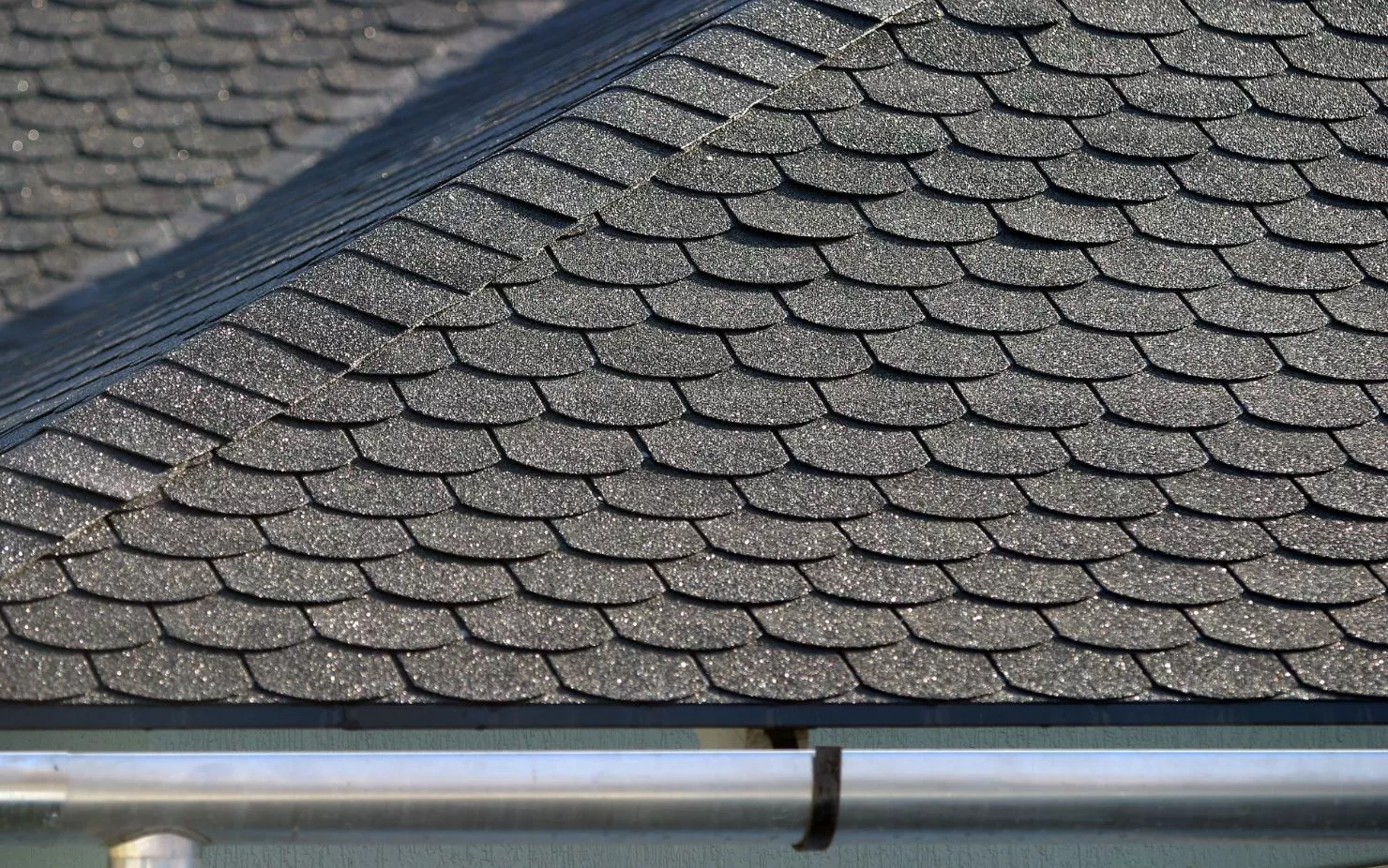 Together with the rectangular shaped Superglass and Superglass Hex, Superglass Biber is the ideal "first contact" shingle. An easy installation makes this roof shingle a great option for both professional roofers and handy DIY enthusiast.
Product data
Roof Shingle width (according to norm EN544)
1000 mm (± 3)
Roof Shingle height (according to norm EN544)
336 mm (± 3)
Weight
± 9,2 kg/m²
Coverage/bundle 
3 m²
Roof Shingles/bundle
21
Bundles/Pallet
51
Granule adhesion (EN 12039)
max. 1,2 g
Tensile strength (width)* (EN 12311-1)
900 N/50 mm
Tensile strength (height)* (EN 12311-1)
600 N/50 mm
Elongation width+height* (EN 12311-1)
3,5%
Nail shank tear resistance* (EN 12310-1)
140 N
External fire performance
BroofT1
Reaction to fire
class E
Declaration of Performance (DoP)
www.ikodop.eu
Platinum warranty
5 years
Total warranty - warranty system
15 years
* Registered average values
Superglass Biber is an accessible asphalt roof shingle. The rounded shape suits every roof, big or small. Thanks to its economical price, it is just a small but smart investment for any roof you would like to install or nicely renovate. Of course a professional roofer can use Superglass Biber for the roof of your home. With a total warranty of 15 years your roof is definitely guaranteed to live many beautiful years. But Superglass Biber roof shingles also perfectly suit smaller roofs. If you want to install a simple but good-looking roof on your secondary buildings, just go ahead. Superglass Biber will undeniably look great on your new garden house, renovated shed, cosy gazebo, comfortable pool house and many more.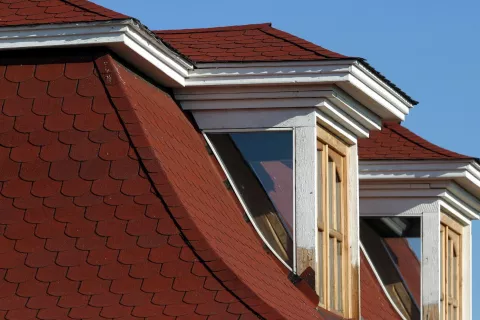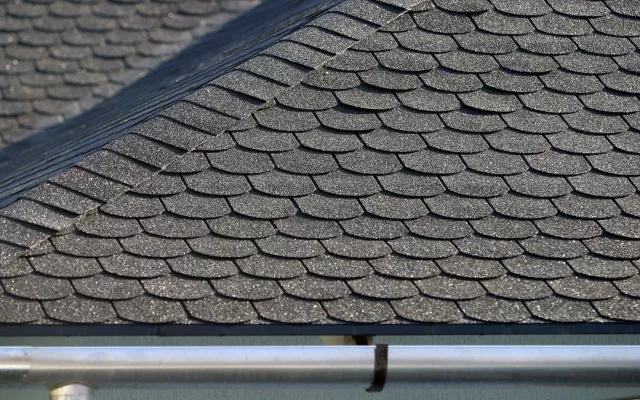 Calculate how many shingles and accessories you need for your next project!
Asphalt shingles with high quality fiberglass
When it comes to installing your roof, protection is an important issue. However Superglass Biber is a roof shingle with a budget-friendly value, it still offers a high quality, which equals a good protection for your roof. Thanks to its fiberglass inlay, Superglass Biber easily meets the EN norms. This fiberglass inlay offers a durable and solid roof shingle, which will resist all types of harsh weather conditions. While shingles with an organic felt inlay (which we don't have in our IKO Shingles range) absorb humidity, our fiberglass based IKO roof shingles are the best waterproof option for your roof.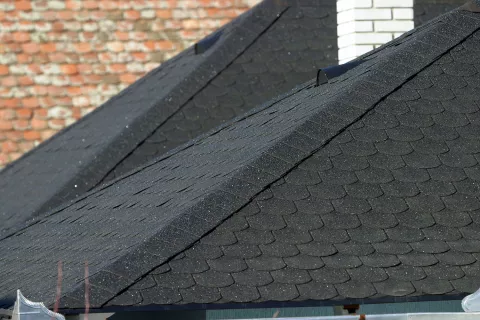 If you rather prefer a rectangular look on your charming summer cottage or modern carport, take a look at our Superglass asphalt roof shingle. Offering the same quality at the same economical price, it is a great alternative.
Your advantage with this Superglass Biber roof shingle:
Top quality fibreglass high grade bitumen 3TAB shingles
The most time-tested and widely used shingles
Exceptional value for money
Highly resistant to colour fading
Easy application (for professional roofers):
Base is a wooden or concrete underdeck construction with a waterproof IKO underlayment.
Apply roof shingles with IKO nails.
You would need +/- 35 pc/m². Valley, hips and ridges are easy to install without purchasing a huge range of extra accessories.
Use Superglass 3TAB shingles to cover hips and ridges.
Foresee solid inprosulation and also good ventilation for an optimal and long-lasting roof - improving heating and cooling costs.
Eaves, rakes, walls, chimneys, roof windows, etc. require metal flashings.