Diamant PLUS - Diamant PLUS - Black (01)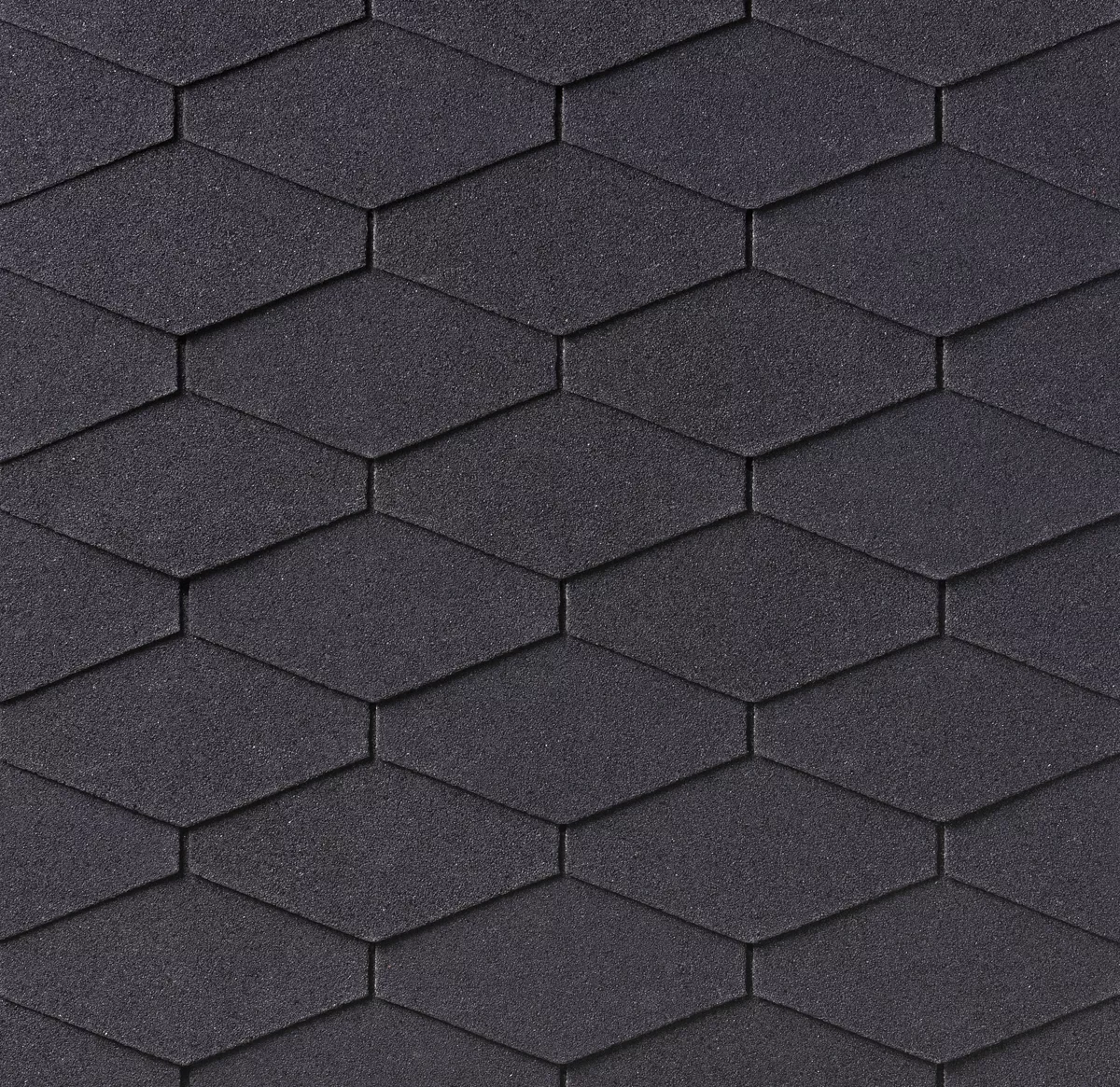 If you are looking for a triangular shaped shingle that exceeds the most demanding worldwide roofing standards, Diamant PLUS is one the best options (together with the Monarch Diamant).
Thanks to its stable fiberglass inlay and the durable and protective surface covered with granules, Diamant PLUS can be used on each roof with a slope between 15° and 85°. 
Product data
| | |
| --- | --- |
| Roof Shingle width (according to norm EN544) | 1000 mm (± 3) |
| Roof Shingle height (according to norm EN544) | 284 mm (± 3) |
| Weight | ± 11,1 kg/m² |
| Coverage/bundle  | 2 m² |
| Roof Shingles/bundle | 18 |
| Bundles/Pallet | 60 |
| m²/Pallet | 120 |
| Weight/Pallet | ca. 1,32 t |
| Granule adhesion (EN 12039) | max. 1,2 g |
| Tensile strength (width)* (EN 12311-1) | 850 N/50 mm |
| Tensile strength (height)* (EN 12311-1) | 500 N/50 mm |
| Elongation width+height* (EN 12311-1) | 3,0% |
| Nail shank tear resistance* (EN 12310-1) | 160 N |
| External fire performance | BroofT1 |
| Reaction to fire | class E |
| Declaration of Performance (DoP) | www.ikodop.eu |
| Platinum warranty | 10 years |
| Total warranty - warranty system | 20 years |
* Registered average values
Roof shingles with high quality fiberglass
Diamant PLUS is being produced in Europe. To meet the stringent European standards, IKO Shingles only uses glass fiber. Organic shingles (felt inlay) don't meet the EN norms. Even though IKO only offers a high quality fiberglass (and not felt!) based asphalt shingle, fiberglass roof shingles often suffer from confusion with very poor quality organic felt shingles on the market (also known as felt tiles or felt roof tiles).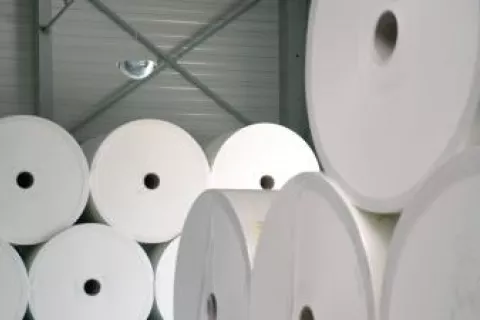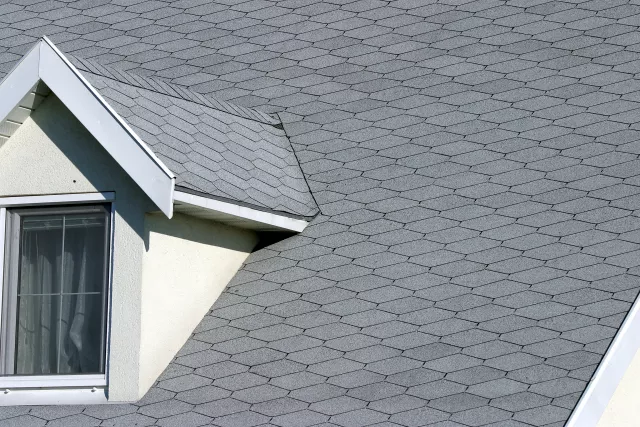 Calculate how many shingles and accessories you need for your next project!
Do not be confused, they are not the same! Fiberglass inlays, like used in our IKO shingles, offer a strong and durable shingle, resistant to all kind of weather conditions. Organic felt inlay (which is used in felt shingles, felt tiles or felt roof tiles and – just to be clear - NOT in IKO Shingles) on the other side is less waterproof and fireproof, because felt shingles are very porous. They absorb humidity, which after temperature and weather differences can lead to premature and disastrous curling and cracking of these felt shingles. Shingles with fiberglass inlay, like IKO roof shingles, are the safe option.
All IKO Shingles have undergone fire testing (external fire performance and reaction to fire) by an independent Belgian institute and have a BRoofT1 attest, which means that IKO Roof Shingles are fireproof. They do not catch fire nor extinguish fire. Well, that sounds like a good reason to buy Diamant PLUS.
These advantages also count for Armourglass PLUS and Victorian PLUS, 2 shingles in different shapes (respectively rectangular and rounded shape) that offer the same quality. Most important features of these 3 types of PLUS shingles are UV protection; flexibility at low temperature and APP modified bitumen. 
Looking for an even higher quality APP modified bitumen shingle?
Check out our Monarch Diamant roof shingle with 1500 gr APP modified bitumen per m².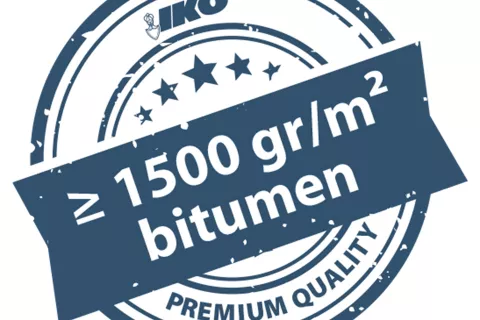 Your advantage with Diamant PLUS roof shingle:
APP modified bitumen (TÜM certified)
Superior quality high grade bitumen fibreglass shingle
Exceeds the most stringent worldwide standards
Additional UV protection thanks to APP Bitumen
Higher flexibility with low(er) temperatures
Application instructions:
Easy application (for professional roofers):
Base is a wooden or concrete underdeck construction with a waterproof IKO underlayment.
Apply roof shingles with IKO nails.
You would need +/- 35 pc/m². Valley, hips and ridges are easy to install without purchasing a huge range of extra accessories.
Foresee solid insulation and also good ventilation for an optimal and long-lasting roof - improving heating and cooling costs.
Eaves, rakes, walls, chimneys, roof windows, etc. require metal flashings.