Monarch Diamant - Monarch Diamant - Black (01)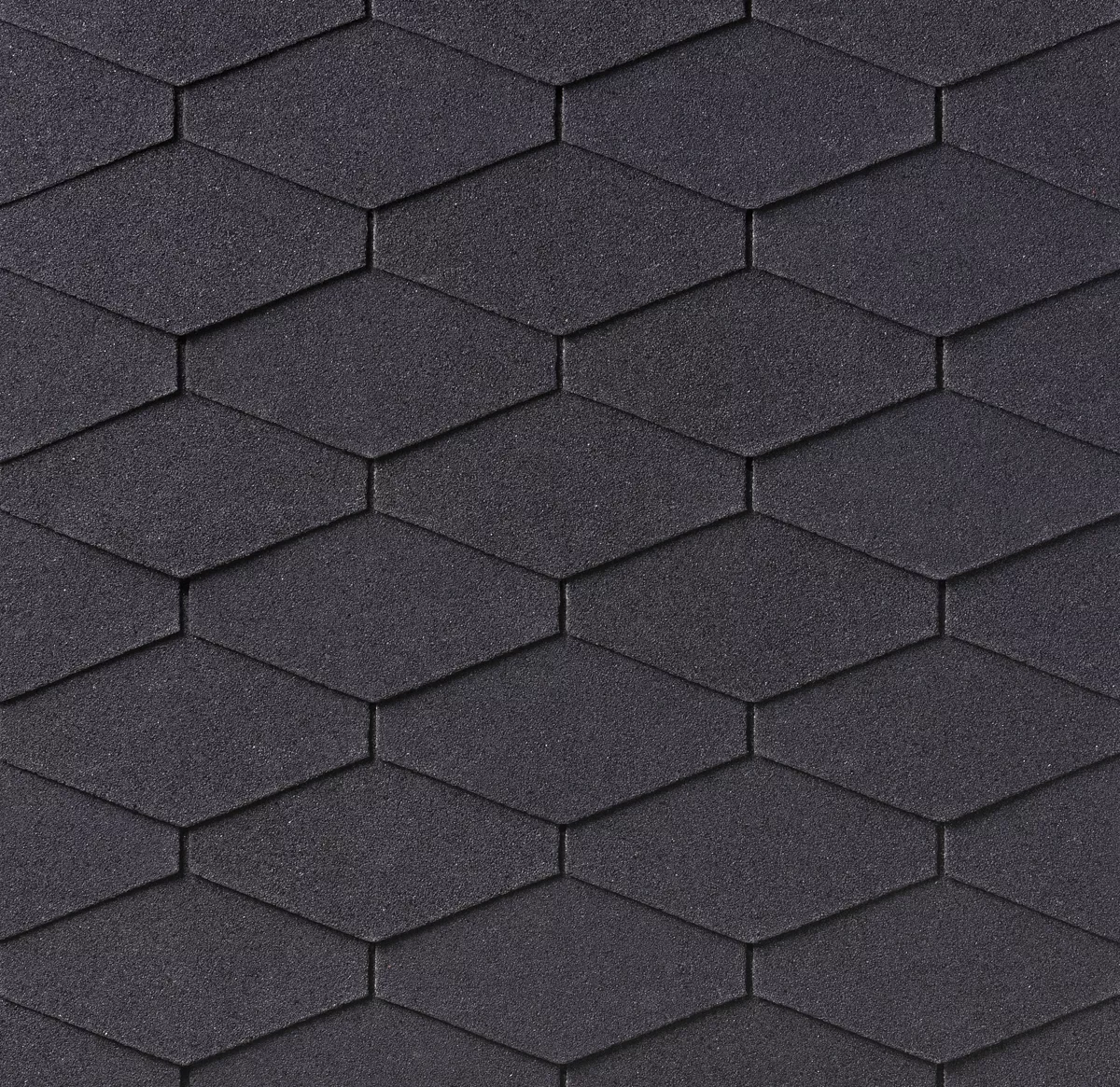 As the triangular shaped alternative of the Monarch, the Monarch Diamant roof shingle offers the same high quality as our Monarch roof shingle. This means, when using Monarch Diamant, your roof is installed with a roof shingle that offers you maximum security and an impressive durability. This APP modified roof shingle is available in a limited classical range of colors.
Product data
| | |
| --- | --- |
| Roof Shingle width (according to norm EN544) | 1000 mm (± 3) |
| Roof Shingle height (according to norm EN544) | 284 mm (± 3) |
| Weight | ± 12,0 kg/m² |
| Coverage/bundle  | 2,46 m² |
| Roof Shingles/bundle | 22 |
| Bundles/Pallet | 42 |
| Granule adhesion (EN 12039) | max. 1,2 g |
| Tensile strength (width)* (EN 12311-1) | 900 N/50 mm |
| Tensile strength (height)* (EN 12311-1) | 600 N/50 mm |
| Elongation width+height* (EN 12311-1) | 3,5% |
| Nail shank tear resistance* (EN 12310-1) | 165 N |
| External fire performance | BroofT1 |
| Reaction to fire | class E |
| Declaration of Performance (DoP) | www.ikodop.eu |
| Platinum warranty | 10 years |
| Total warranty - warranty system | 25 years |
* Registered average values
Shingles roof with slate tile look and feel
The Monarch Diamant roof shingle is a popular alternative for slate tile roofs. Especially when you choose for the black or grey (slate) colour, the Monarch Diamant roof shingle offers the same look and feel as the classical slate roof tile, but with a few advantages. The Monarch Diamant roof shingle is more price economical than a slate tile roof. A full shingles roof is also much lighter than a slate tiles roof, which is both easier for application and an important issue when choosing your roof deck material.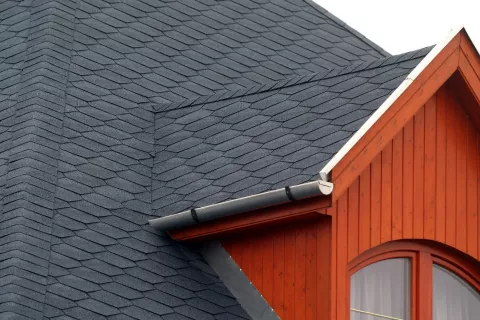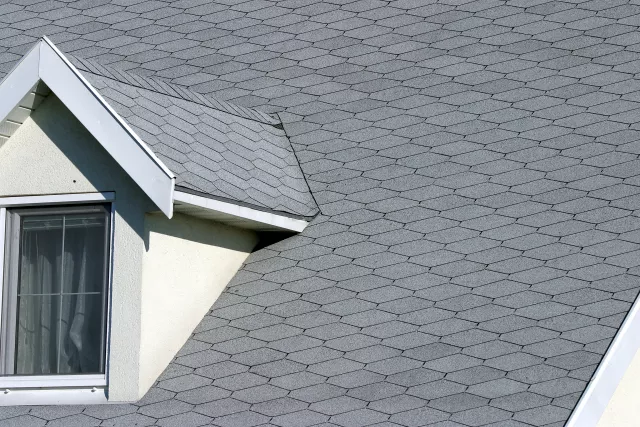 Calculate how many shingles and accessories you need for your next project!
Monarch Diamant, the thicker roof shingle with glassfiber inlay
The Monarch Diamant is the thickest roof shingle in the wide IKO range. Although thicker does not necessary means better, choosing for our Monarch range is definitely one of the best choices you can make. This higher quality offered by this stylish roof shingle is reached in two ways. First of all, we use a thicker fibre glass inlay to ensure we create a durable and stable roof shingle. Another way the Monarch Diamant proves its great quality is the use of the highest number of APP modified bitumen in the entire IKO Shingles range. During the manufacturing process, we add ±1500 gr APP modified bitumen per m².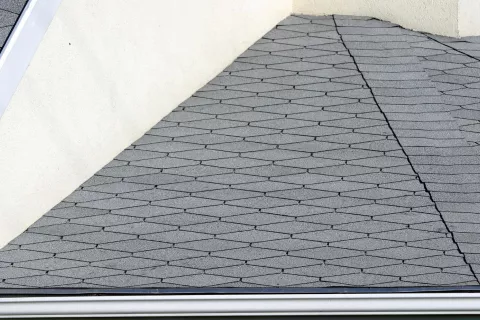 Monarch shingle roof = durable roof.
This high addition of APP modified bitumen makes your Monarch Diamant shingles roof a strong and durable roof. It adds a higher resistance at high temperatures, but also makes the roof shingle more flexible at low temperatures. Clearly Monarch Diamant is an impressive roof shingle you can use all over the world.
Convinced by all these great advantages, but mainly interested in a rectangular roof shingle? Be sure to check our same quality IKO Monarch roof shingle.
Your advantages with this premium quality roof shingle:
Upgraded premium shingle option manufactured with polymermodified bitumen 
Thicker shingle
More flexible at low temperatures
Additional resistance at high temperatures
Resistant against extreme weather conditions
Maximum durability due to APP modified bitumen
Find out even more advantages on shingles.
Easy application (for professional roofers):
Base is a wooden or concrete underdeck construction with a waterproof IKO underlayment.
Apply roof shingles with IKO nails.
You would need +/- 35 pc/m². Valley, hips and ridges are easy to install without purchasing a huge range of extra accessories.
Foresee solid insulation and also good ventilation for an optimal and long-lasting roof - improving heating and cooling costs.
Eaves, rakes, walls, chimneys, roof windows, etc. require metal flashings.