Monarch - Monarch - Black (01)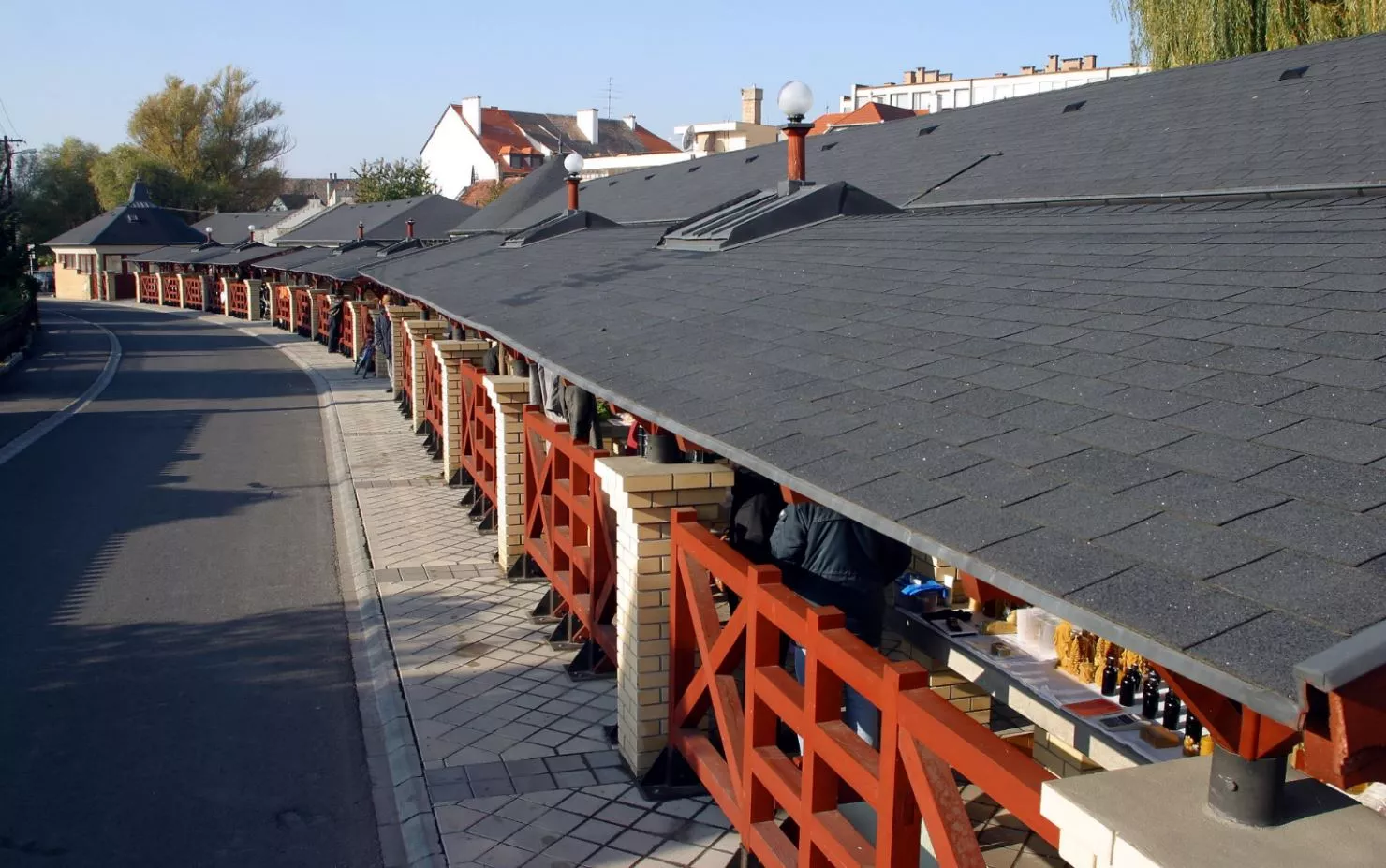 When looking for a shingle roof tile that offers you maximum security and an impressive durability, there is only one right option: IKO's Monarch roof shingle. Monarch is a rectangular APP modified roof shingle available in classical primary colors.
Product data
| | |
| --- | --- |
| Roof Shingle width (according to norm EN544) | 1000 mm (± 3) |
| Roof Shingle height (according to norm EN544) | 336 mm (± 3) |
| Weight | ± 12,5 kg/m² |
| Coverage/bundle  | 2,58 m² |
| Roof Shingles/bundle | 18 |
| Bundles/Pallet | 48 |
| Granule adhesion (EN 12039) | max. 1,2 g |
| Tensile strength (width)* (EN 12311-1) | 900 N/50 mm |
| Tensile strength (height)* (EN 12311-1) | 600 N/50 mm |
| Elongation width+height* (EN 12311-1) | 3,5% |
| Nail shank tear resistance* (EN 12310-1) | 165 N |
| External fire performance | BroofT1 |
| Reaction to fire | class E |
| Declaration of Performance (DoP) | www.ikodop.eu |
| Platinum warranty | 10 years |
| Total warranty - warranty system | 25 years |
* Registered average values
Roof shingle with ±1500 gr APP modified bitumen per m²
Every IKO shingle obtained the ETA (European Technical Assessment), which proofs that all IKO roof shingles are made with care to provide an outstanding quality. But with the Monarch APP modified roof shingle, an even better level of roofing material has been reached. This premium roof shingle is manufactured with ±1500 gr APP modified bitumen per m². These high-quality APP modified shingles, based on bitumen and Atactic Polypropylene (APP) polymers, have several nice advantages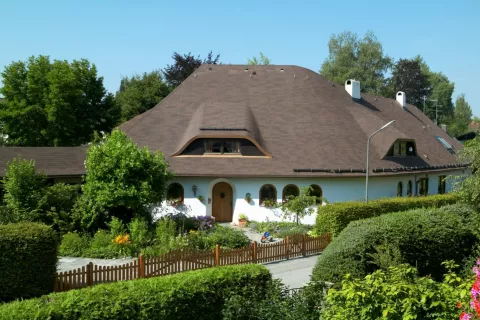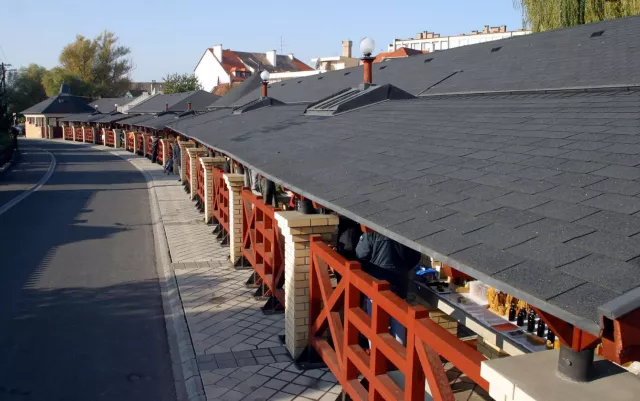 Calculate how many shingles and accessories you need for your next project!
APP modified means excellent UV protection
One of the advantages our finest APP modified roof shingle is the additional UV Protection. Thanks to the colourful granules on top of the shingles, every IKO roof shingle already offers a certain amount of protection against UV radiation. But adding up to ±1500 gr APP modified bitumen per m² only increases the resistance against damaging UV rays. That is one of the reasons why we are able to offer a 25 years total warranty on the thicker Monarch a shingle, of which we offer 10 years Platinum warranty.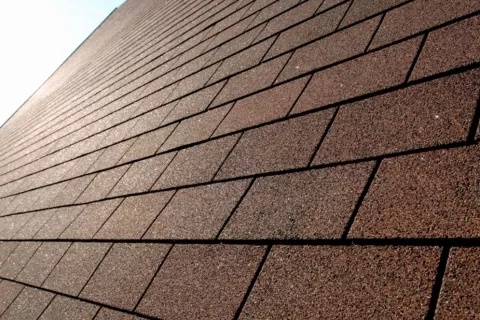 High mechanical resistance
Other important advantages are the extraordinary characteristics. When going through the Monarch roof shingles specifications, you'll see they score great numbers on the high mechanical resistance. The tensile strength (capacity to withstand loads tending to elongate) of the Monarch roof shingle is 1000 N/50 mm and 600 N/50 mm (tensile width), which makes it one of the best IKO roof shingles. The nail tear resistance is even more impressive, with an average registered value of 165N.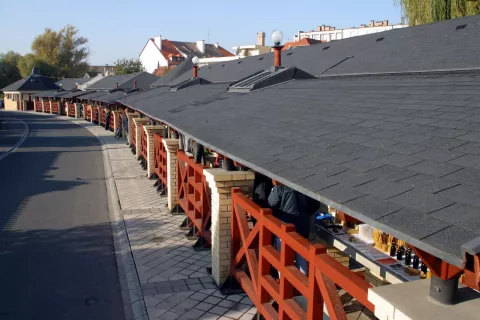 It seems like a Monarch roof is a durable and secure choice for every building project.
Your advantages with this premium quality roof shingle:
Upgraded premium shingle option manufactured with polymermodified bitumen 
Thicker shingle
More flexible at low temperatures
Additional resistance at high temperatures
Resistant against extreme weather conditions
Maximum durability due to APP modified bitumen
Find out even more advantages on shingles.
Easy application ('for professional roofers):
Base is a wooden or concrete underdeck construction with a waterproof IKO underlayment.
Apply roof shingles with IKO nails.
You would need +/- 35 pc/m². Valley, hips and ridges are easy to install without purchasing a huge range of extra accessories.
Foresee solid insulation and also good ventilation for an optimal and long-lasting roof - improving heating and cooling costs.
Eaves, rakes, walls, chimneys, roof windows, etc. require metal flashings.