Tips and tricks for application of roof shingles during hot weather – Part 1
Summer is the ideal time to install a new shingles roof! Asphalt roof shingles have been used successfully in various climatic zones around the world for many decades, including desert and tropical regions. In the last few years, Europe is also dealing with tropical and hot weather during the summer. In order to guarantee you improved application efficiency and, more importantly, an enhanced long-term shingle performance, we list some hot weather application recommendations:
Storage of roof shingles
Proper footwear
Planning the roof installation
Avoid footprints and scuffing from work
Sponges to avoid sliding/burning
Protect yourself
Cool the shingle surface
Wind-seal dots side up
Let's take a look at the first 4 tips!
1. Storage of roof shingles
Although asphalt roof shingles are designed to withstand direct exposure to the hot summer sun once installed, it is best to not store the products in direct sunlight. Roof shingles have a release film to prevent the shingles from sticking to each other in the package. Exposed to direct sun the sealant will become more aggressive and the shingles can be more difficult to separate out of the bundle. Always follow the precautions and rules (mentioned on the packaging) about stacking bundles or pallets, or stacking bundles too high. Double-stacking pallets can indent and deform the shingles over time, particularly in warm weather.
Storage is an important issue!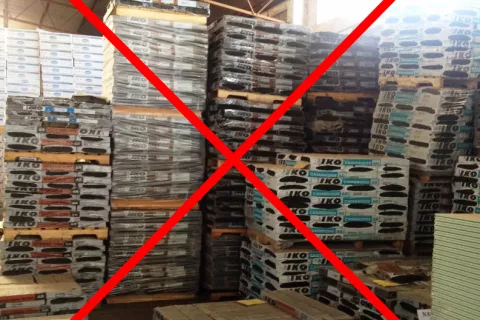 2. Proper footwear for your safety
Of course roofers must always be careful when working on pitched (sloped) roofs. But when working in hot weather conditions, the asphalt coating on the roof shingles may become slightly soft, which can cause foot slippage. Make sure you wear proper footwear to minimize foot slippage possibilities and ensure roof safety by following all required safety precautions, which may include use of fall protection devices.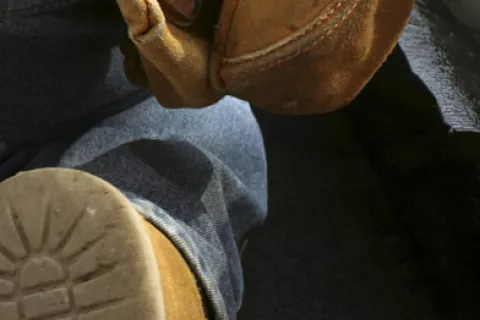 3. Plan the roof installation and eliminate direct sun during the peak hours
If weather forecasts predict hot and sunny days, then it is best to install roof shingles early in the day before the temperature reaches its maximum. It's always better to start working on the west-facing slopes in the morning and the east-facing slopes later in the day.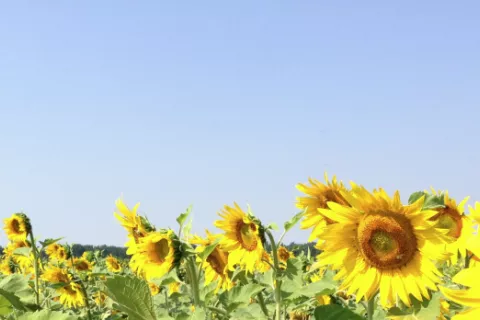 4. Eliminate footprints and scuffing from work
As already mentioned, asphalt shingle coating can be slightly softened when exposed to direct sunlight, making the shingles susceptible to scuffing from roof work and foot traffic. This is more likely on steeper roofs where workers' "footprints" are likely to be more concentrated in small areas (toe marks, heel marks). Try to work with care to minimize any scuffing, and if necessary, wait until the roof shingles and surrounding temperatures cool down.