Tips and tricks for application of roof shingles during hot weather – Part 2
In the previous blog post we already gave you 4 tips and tricks for the application of roof shingles during hot weather. Today we are going to take a look at the other 4. Follow our tips and the installation of a new roof during the summer or in tropical regions will be easier as ever before!
Storage of roof shingles
Proper footwear
Planning the roof installation
Avoid footprints and scuffing from work
Sponges to avoid sliding / burning
Protect yourself
Cool the shingle surface
Wind-seal dots side up
5. Have a piece of sponge from an old sofa
It's always good to have a square piece of sponge or yellow foam (e.g. 1mx1m/10cm thick) in your working truck. This sponge prevents that you slide down on steep roofs and avoids burning from roof shingles during the application.
Additional tip: have two pieces of sponge / foam. Use one to sit or knee down on and put some roof shingles on the second one.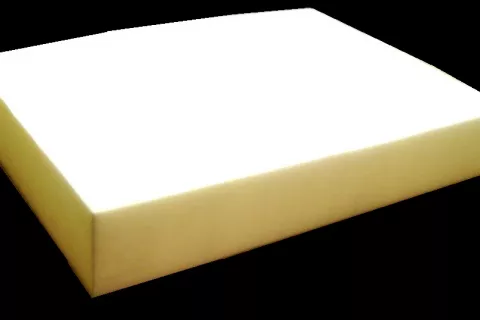 6. Drink more water and use sunscreen during hot weather
You need more water when your body temperature rises. Keep hydrated when you're working on roofs in hot temperatures to stay healthy and attentive. When you're outside in the heat, it's important to drink plenty of fluids to prevent dehydration. We need fluids to keep our bodies properly cooled. Without enough water, you can experience muscle cramping, a heat exhaustion or a heat stroke. Use sunscreen on roofs to avoid getting a burn during sunny days.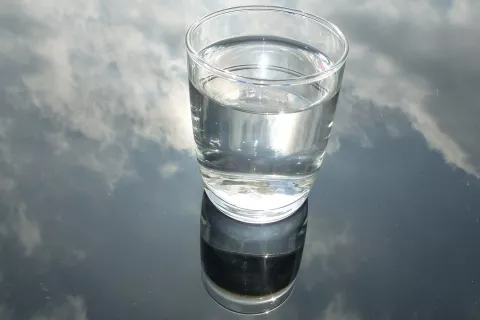 7. Garden hose and cold water to cool the shingle surface
If a repair or other rooftop work is required during hot sunny weather on existing shingled roofs, the shingles will be susceptible to scuffing and possible roof shingle damage. In such cases it is therefore often best to wait until cooler temperate conditions prevail before attempting roof shingle repair. The use of a garden hose and cold water to cool the shingle surface in very hot conditions is a technique that may facilitate the bond separation.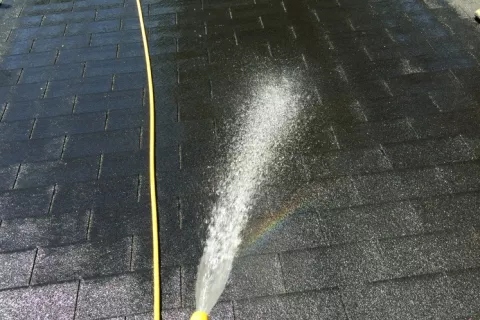 8. Wind-seal dots side up
Prior to their installation, roof shingle bundles will likely be lying in the sun for some time. When you remove shingles from a warm bundle, always spread these shingles on the roof with self-sealing dots side up. This way you make sure these shingles won't stick on the existing roof or on already installed new roof shingles. It's good to do the same thing with any scrap of roof shingle or left over.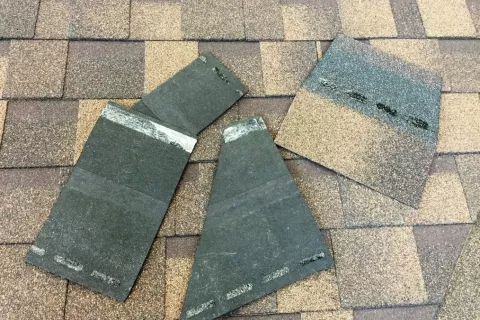 With these tips you will be able to work well during hot temperatures and install a perfect new roof!
Good luck!