IKO Armourbase STICK Underlayment
IKO Armourbase STICK Underlayment - Armourbase Stick Underlayment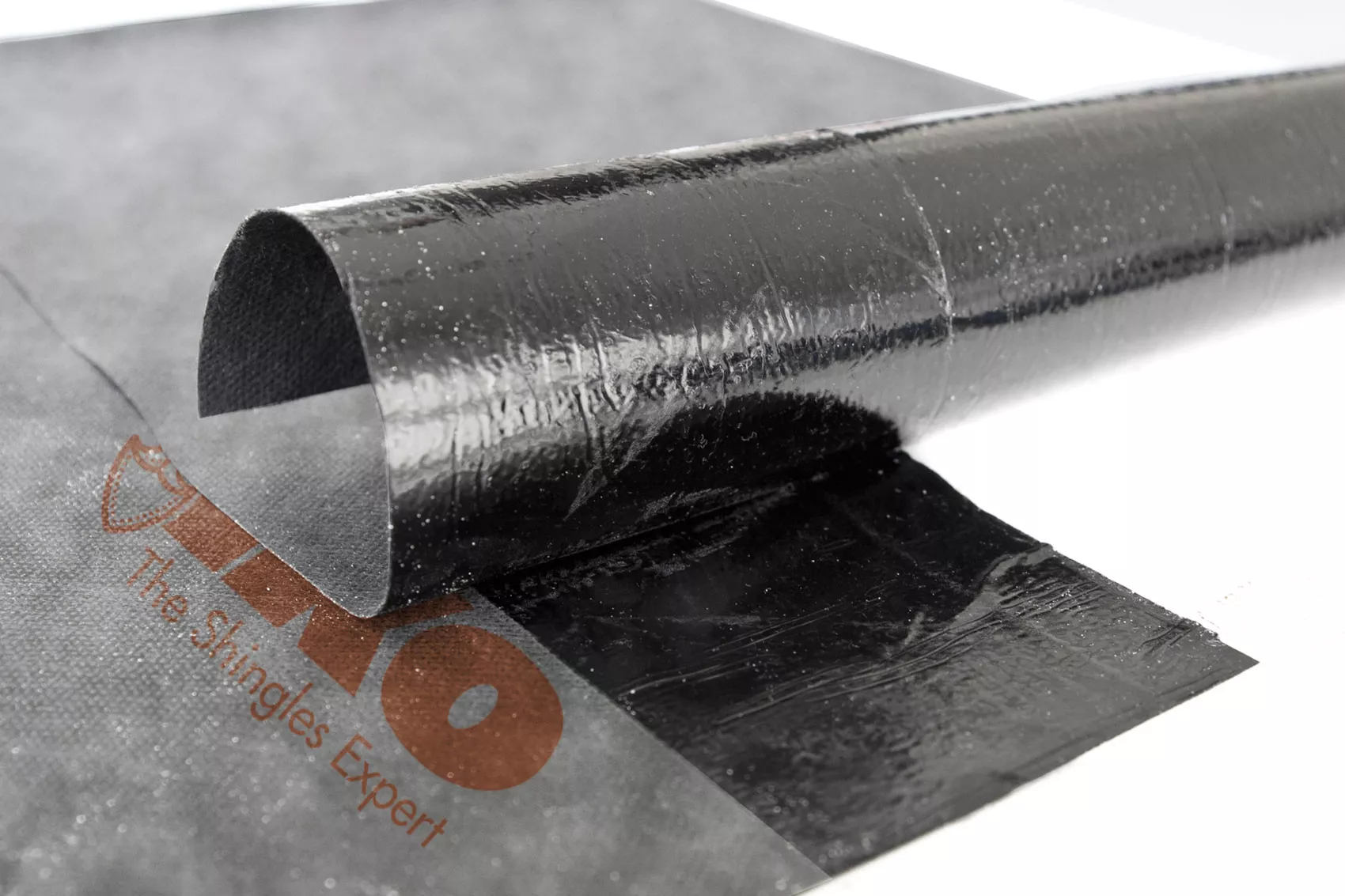 IKO Armourbase STICK Underlayment
On all pitches, IKO recommends that an underlayment must be used underneath the roof shingles.
IKO Armourbase STICK underlayment with superb self adhesive properties in combination with its extreme lightness (only 450 g/ m²) favours the application in comparison with other thicker and heavier underlayments. It is the top product underlayment in the range.
Product data
| | |
| --- | --- |
| Dimensions (l x w): | 20 m x 1 m |
| Surface:  | 20 m² |
| Thickness: | 0,5 mm |
| Weight / roll: | 9 kg - 45 pcs/pallet |
| Tensile strength length (EN 12311-1):  | 330 N / 50 mm |
| Tensile strength width (EN 12311-1):  | 300 N / 50 mm |
| Elongation length (EN 12311-1):  | 30 % |
| Elongation width (EN 12311-1):  | 40 % |
| Cold flex lower surface (EN 1109):  | - 40°C |
Other features are: 
the little bulk of each roll allows operator to carry more rolls during handlings and transports
despite its lightness it shows good waterproofing properties (it is W1 ranked and has average values of 4 m in the water column test): thanks to the particular bituminous compound able to enhance its waterproofing behaviour
it has a very valuable resistance to cold (up to - 45 °C!!!) allows it to resist also in extreme cold weather conditions
the total adhesion on the continuous support protect it from external atmospheric agents
application lines on the surface make the application more easy and precise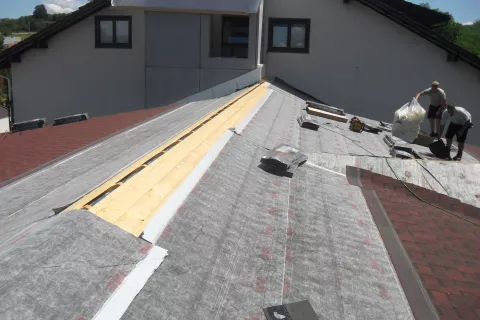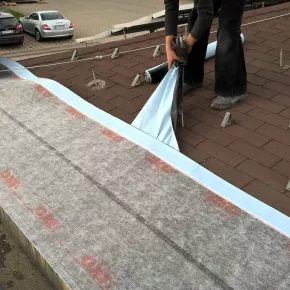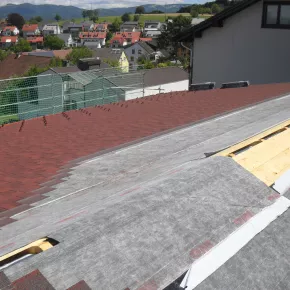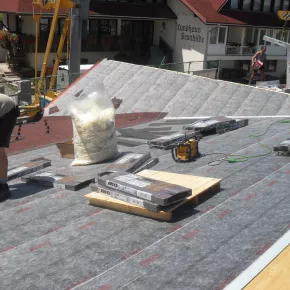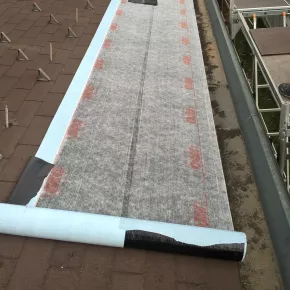 Install as flat as possible to prevent unevenness from being projected in the shingle surface. Install parallel to the eaves.
Slopes 9,5°- 20°:
it is advised to cover the entire roof deck with IKO Armourbase STICK adhesive underlay which will seal the entire deck. End laps must be 15 cm and horizontal laps 10 cm.
Slopes 21°- 85°
The entire roof deck should be covered with IKO Armourbase underlay or an approved shingle underlay.
The underlay should be installed parallel to the eaves with a min. 10 cm horizontal lap and 15 cm end laps.
On all IKO Armourbase underlayments there are 10 cm lines on the rolls for easier overlapping.
Secure the underlay with only enough nails to hold it in place.