Online warranty system (IKO distributors)
This service is created to enable you (as our IKO distributor) to hand over an official IKO guarantee sheet to the benificiary in a swift way. 
This guarantee is only valid in the country and to the dealer which IKO has authorized.
Simply complete all data and your benificiary can have a digital or printed copy, which warrants the IKO shingles of his choice.
This guarantee only applies for all IKO Shingles manufactured in Europe from Superglass (5 years) to the top roof shingle Cambridge Xtreme laminated shingles (15 years). 
If you wish to obtain Guarantee information on the US IKO Shingles, please revert to: Limited Warranty Document Archives - IKO Roofing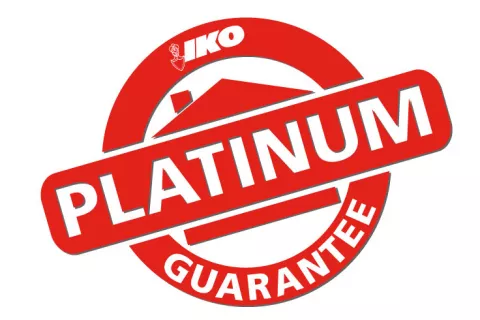 First use online European Guarantee System:
If you wish to log in this guarantee system for the first time, please complete your personal data on following page:
"First registration".
You will receive your personal login and password by e-mail.
Already received login and password?
Enter online guarantee registration system
Step 1: Complete the distributor data, the roofer data (if there is no roofer involved, use the distributor data) and the benificiary data.
Step 2: When 'Save' is pressed, a check will be performed if all data have been entered. Fill-in fields which are incomplete will be indicated.
Step 3: When all fields are completed, the user receives a certificate with IKO stamp and unique IKO key number.
Simultaneously, a mail message will be sent to the Roofer.
The Roofer can deliver this Certificate to the 'Beneficiary'.
Step 4: After approval, you can also print the certificate by pressing "Print" to activate. 
Step 5: Log out after using the application.
Printable manual available on simple request
Forgot pasword and login?
For any other practical question, contact IKO.
Complete guarantee conditions can be consulted here: