Style 2: Black and beautiful
Style 2: Black and beautiful
A contemporary look and feel or a more classic touch? Both (and more!) can be achieved with our Dual Black (52) Cambridge shingles. It is the perfect color to create a nice, classy look! Use black as a statement in your home. Dare to be different! Combine black with a lighter shade of gray for a feminine touch or go bold with a dramatic dark gray.
There is nothing more timeless than black!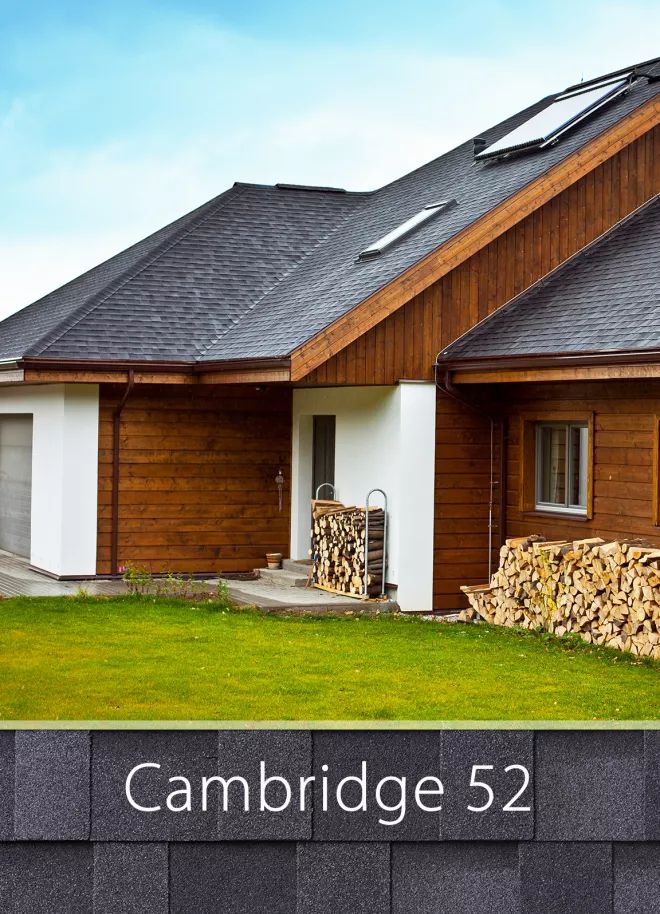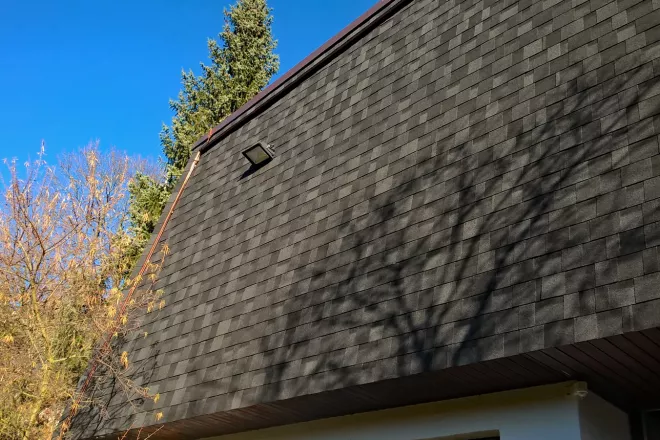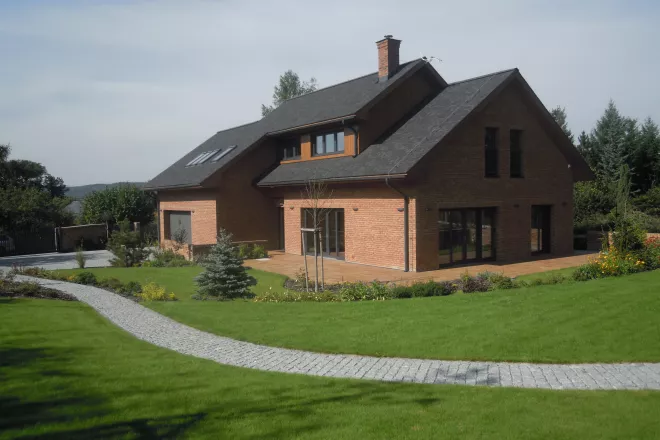 Request an A4 sample of our Cambridge Dual Black (52) to see how well it suits your home.
Looking for that little extra touch?
Cambridge Xtreme 9,5° is not only suitable for your roof. Cover a vertical wall with Dual Black (52) to create an imposing look. The 3D dimensional aesthetics will surely bring an exclusive feel to your home.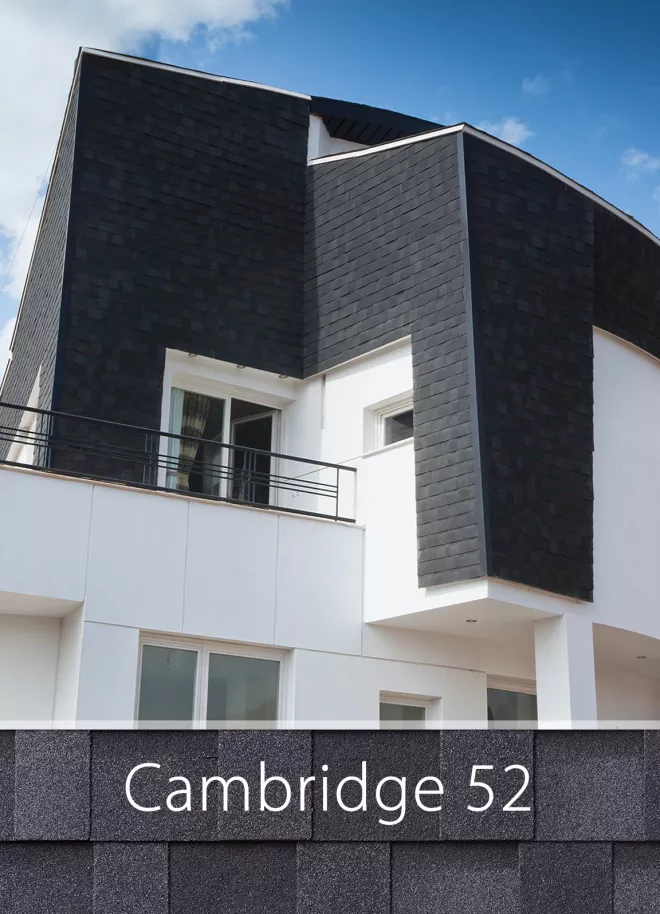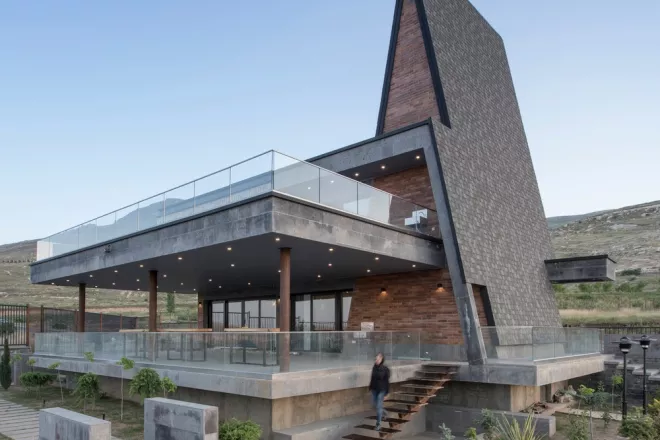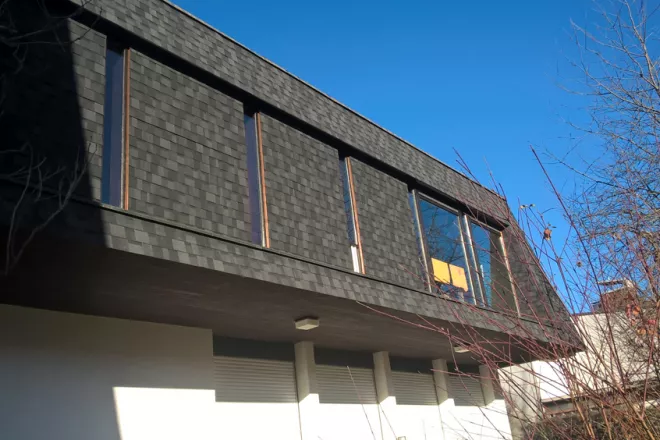 Get inspired by our inspiration book!
In need of more inspiration?
Leave your details and download our detailed, interactive Inspiration Book!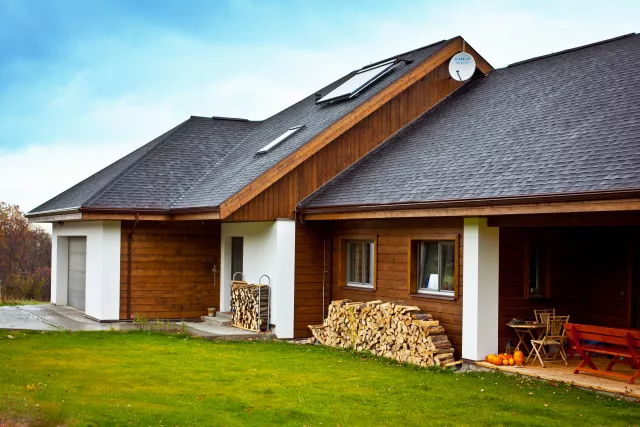 Why are IKO roof shingles the best option for your next project?