Style 1: Natural heritage
Style 1: Natural heritage
Our laminated shingles are available in 8 beautiful natural colours, thanks to their coated granules. These colours blend seamlessly with natural surroundings. This way, your house, cottage, stable,.. will become one with nature.
You can easily combine these shingles with warm colours as taupe, ocher yellow and all kinds of green. The ultimate "nature feel" can be created with adding wooden details to your home.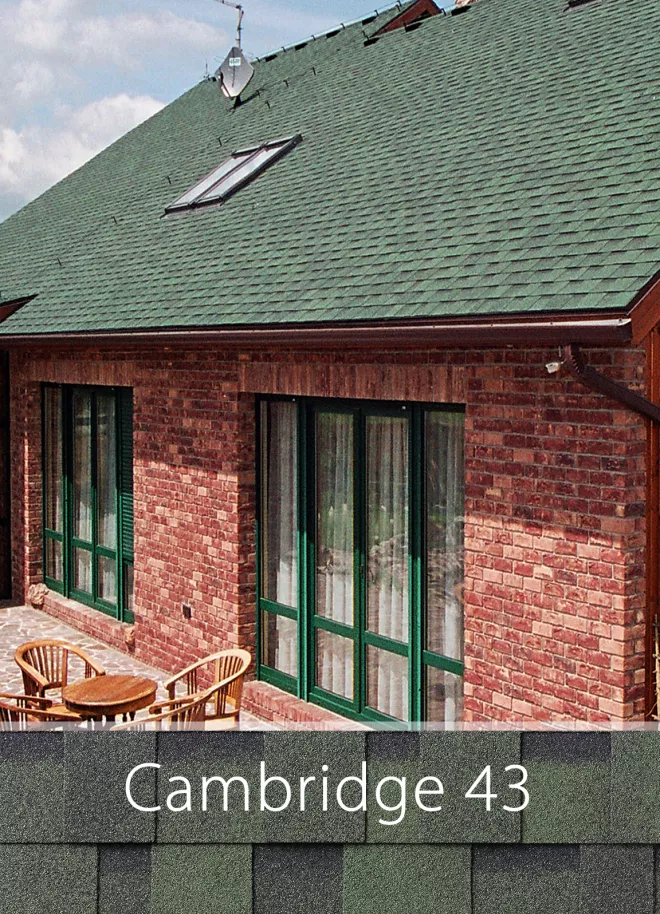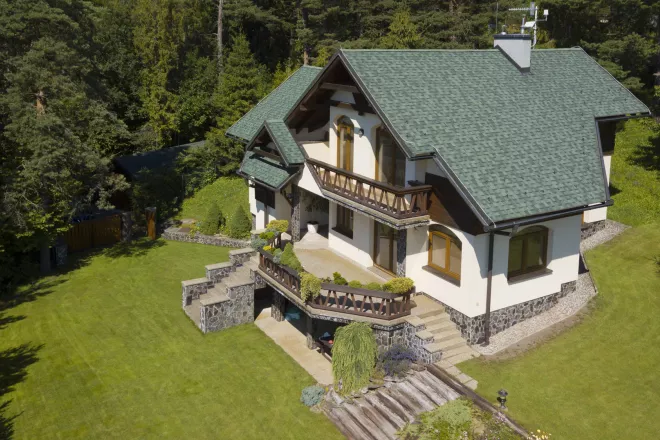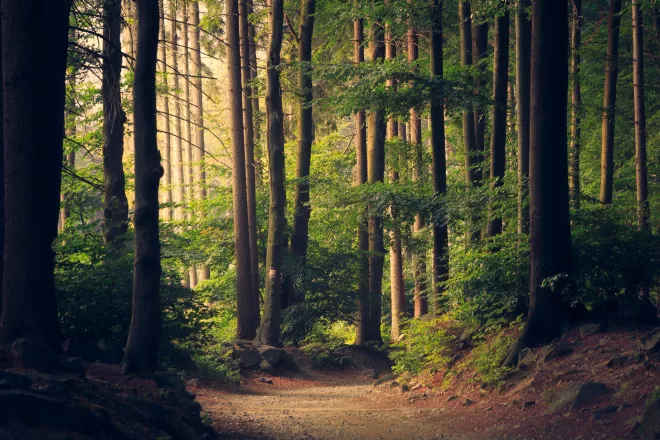 Request an A4 sample of one of these 8 natural colours to see how well it suits your home.
See how nicely these homes blend in with the environment.
Not only our Amazon Green (43) fits in perfectly! Take a look at this nice Aged Redwood (54) roof being one with nature.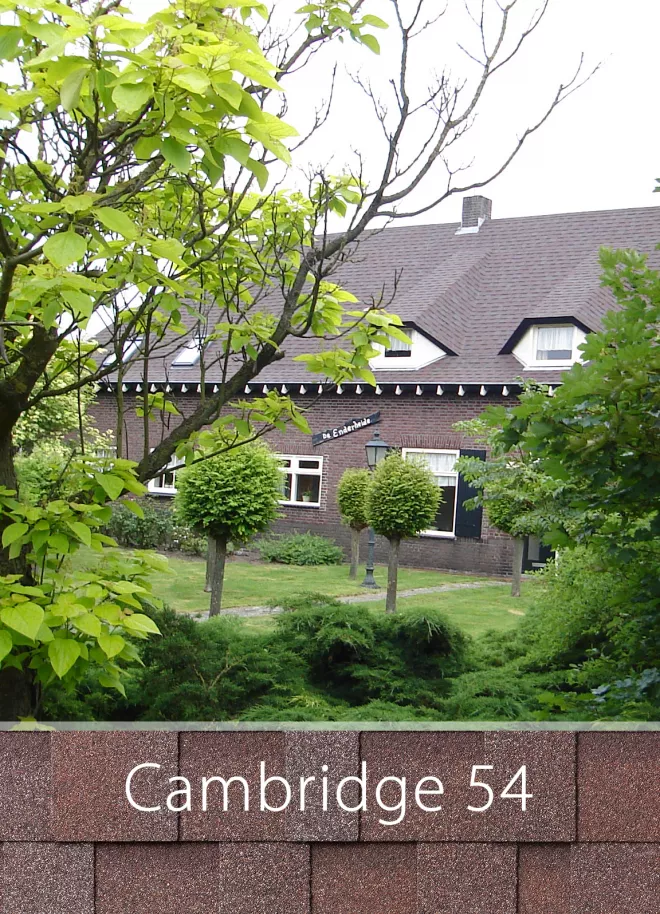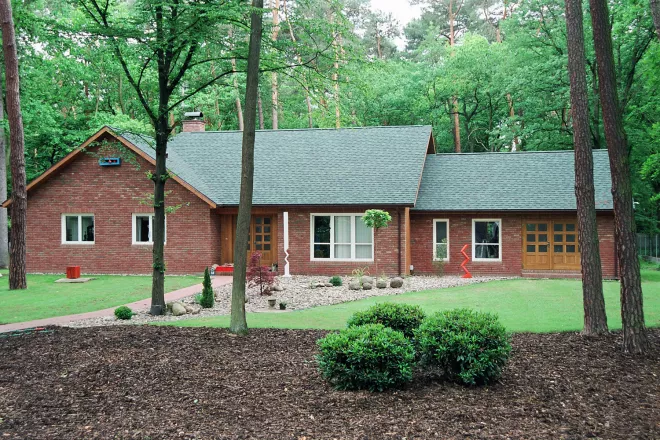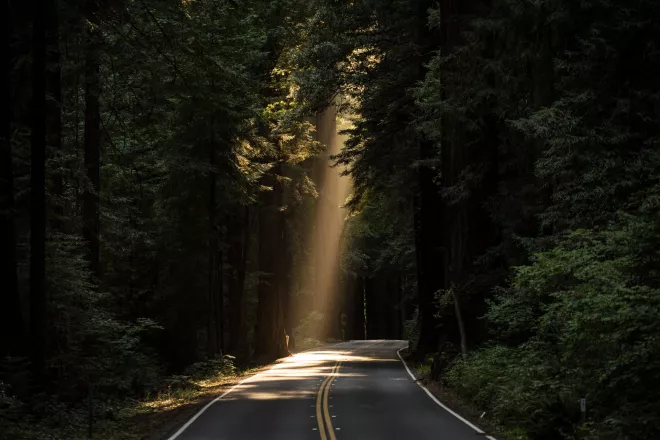 Get inspired by our inspiration book!
In need of more inspiration?
Leave your details and download our detailed, interactive Inspiration Book!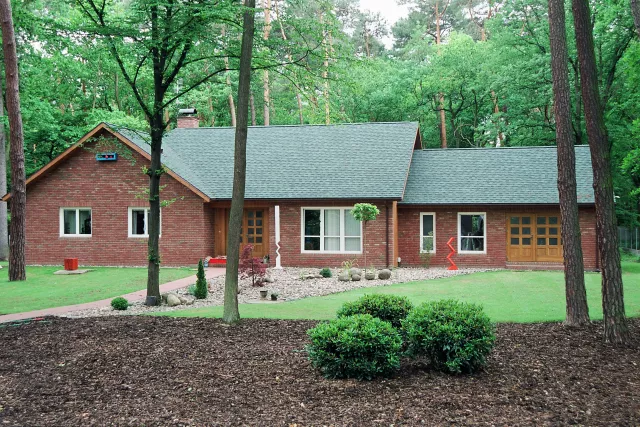 Why are IKO roof shingles the best option for your next project?